The late Father Gabriel Amorth, a Catholic priest who allegedly spent decades driving demons out of the people they possessed, apparently believed that the Devil himself has a certain fondness for the English language, the Daily Star reports.
Citing "The Devil Is Afraid Of Me", a new book about Fr Amorth that was penned by another Catholic clergyman, Marcello Stanzione, the newspaper claims that the exorcist mentioned the people he saved from the clutches of the demons would often "yell threats and curses" in English at him while possessed – even the people who did not know a word of the language.
One such alleged incident that took place in 1997 involved a "peasant" spitting at the priest and attacking him after shouting abuse at him "in perfect English".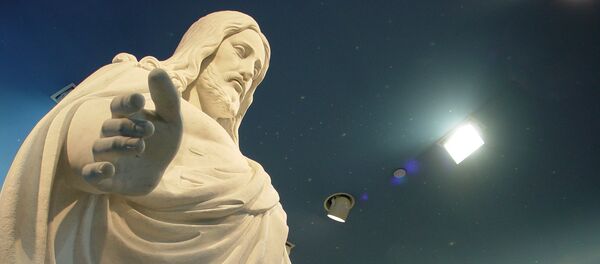 "But then, screaming and howling, the demon burst forth and looked straight at him, drooling saliva from the young man's mouth", the book reportedly states, adding that the body of the possessed then stiffened and began to levitate, with the devil eventually announcing when he would leave the man's body.
The newspaper points out, however, that while Fr Amorth apparently mentioned witnessing some 100 cases of genuine demonic possession, he also "readily admitted" that "most people who visited him were just mentally ill" and suggested that they should see a psychologist instead.