One of US President Donald Trump's valets, which are members of an elite military unit serving the POTUS, tested positive for the coronavirus on 6 May, CNN reported, citing sources. The president has reportedly been notified of the matter and was "upset" by the news, the broadcaster added.
The report was partially confirmed by a White House spokesperson, who said that a member of Trump's team had indeed tested positive, without specifying their identity or position. In a statement, the White House said that both Trump and Vice President Mike Pence have since tested negative for the coronavirus.
"We were recently notified by the White House Medical Unit that a member of the United States Military, who works on the White House campus, has tested positive for Coronavirus. The President and the Vice President have since tested negative for the virus and they remain in great health", the White House stated.
According to CNN, citing anonymous sources, all personnel who regularly come in contact with either the POTUS or the vice president are tested every week for COVID-19 to prevent them from infecting the White House leadership.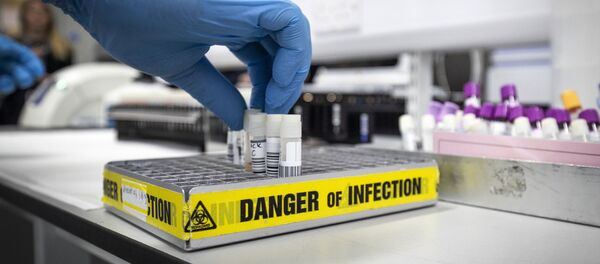 This is not the first time Trump that has come in contact with people who have later tested positive for the virus, but he has so far avoided infection. Namely, he attended the same event as a member of a Brazilian diplomatic mission in March who was later determined as being infected with COVID-19. Trump refused to be tested for a long time, citing his good health, but eventually agreed to the procedure, only to be found free of the virus.