According to local broadcaster WAFB9, police began receiving calls of a shooting around 9 p.m. (02:00 GMT) in the town of Bogalusa, some 70 miles north of New Orleans.
The crowd was gathered to hold a memorial service for local man Dominique James, who was found dead earlier this month with investigators looking into possible homicide.
One person is currently in critical condition, the broadcaster reported.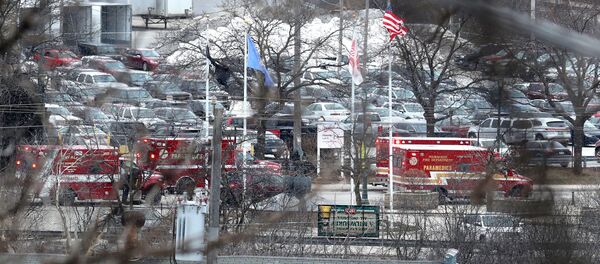 26 February 2020, 21:04 GMT
A
brewery shooting in February
in Milwaukee left six people dead including the 51-year old suspected gunman. 
A spate of mass shootings in the United States in 2019 has increased pressure on politicians to enact tougher gun laws, however, gun rights group continue to battle new restrictions, fearing that firearms opponents want to eventually outlaw private ownership.