Israeli Energy Minister Yuval Steinitz has announced that domestic IDE Technologies will be building the biggest reverse osmosis desalination plant in the country in Soreq, as Israel attempts to satisfy the country's growing need for pure drinking water.
While in the final stage of the tender for the infrastructure project, IDE faced competition from Hutchison Water, a company mostly owned by CK Hutchison Holdings, a Hong Kong-based company. Its participation in the bid caused displeasure from the US, which was expressed by its Secretary of State Mike Pompeo. Steinitz, however, insisted that the choice was made based on objective factors.
"The bid by the Israeli firm was better, by a significant margin, the price was cheaper, by a significant margin, than that of the other bidders - including the Chinese, who did indeed reach the final stage", the Israeli minister said.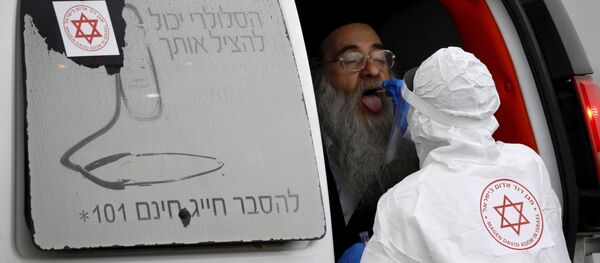 Pompeo claimed that the participation of Chinese companies in Israeli infrastructure projects might undermine Tel Aviv's cooperation with the US, without explicitly naming the future Soreq desalination plant, which will be located not far from an American military base. Steinitz, in turn, suggested that the plant was of little interest to the US in terms of Chinese participation.
The Soreq plant is expected to produce 200 million cubic metres of drinking water once it's finished in 2023, which will increase the country's overall desalination capacity by around 35%.