"An important issue was about Hagia Sophia. The council has condemned Turkey's decision to convert such an emblematic monument as Hagia Sophia back to a mosque. This decision will inevitably fuel mistrust, promote renewed division between religious communities and undermine our efforts at dialogue and cooperation", Borrell told a press conference.
The EU foreign ministers have supported the idea to call on Turkey to "urgently reconsider and reverse this decision", Borrell said.
Hagia Sophia Converted to Mosque
Turkey's highest administrative court on Friday annulled a 1934 decree, which initially made the Hagia Sophia into a museum. This decision means that the site can now be used as a mosque, and a presidential decree was signed opening the Hagia Sophia for Muslim prayers.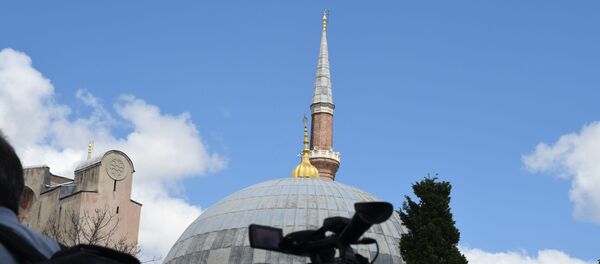 President Erdogan said on Saturday that the decision will help continue to build a strong and mighty Turkey.
The ruling to convert the site in Istanbul into a mosque has been met with strong criticism from religious and political leaders across the world. The Russian Orthodox Church and the head of the Roman Catholic Church Pope Francis have expressed their regret at the decision.