The head of the Congressional Black Caucus, Democrat Karen Bass, has called on President Donald Trump to limit his commemoration of civil rights leader and House Democrat John Lewis to a White House statement and not make any additional personal comments, suggesting that POTUS might somehow prevent the American people from honouring the late congressman.
"[President Trump,] while the nation mourns the passing of a national hero, please say nothing. Please don't comment on the life of Congressman Lewis. Your press secretary released a statement, leave it at that. Please let us mourn in peace", Bass said via Twitter.
POTUS, who long remained silent on the matter, eventually posted a tweet extending his and First Lady Melania Trump's condolences to Lewis' family, despite the fact that the two had a somewhat bitter relationship in the past.
Saddened to hear the news of civil rights hero John Lewis passing. Melania and I send our prayers to he and his family.

— Donald J. Trump (@realDonaldTrump) July 18, 2020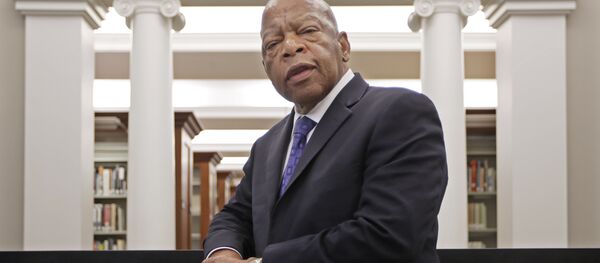 Lewis namely suggested that Trump is not a "legitimate president", while POTUS advised the congressman to focus on his "horrible" district, which, as the president argued, was "falling apart".
John Lewis has gone down in history for his years of civil rights advocacy, including taking part in the Selma to Montgomery marches for equal voting rights for African-Americans, as well as for spending 17 terms in the US House of Representatives.