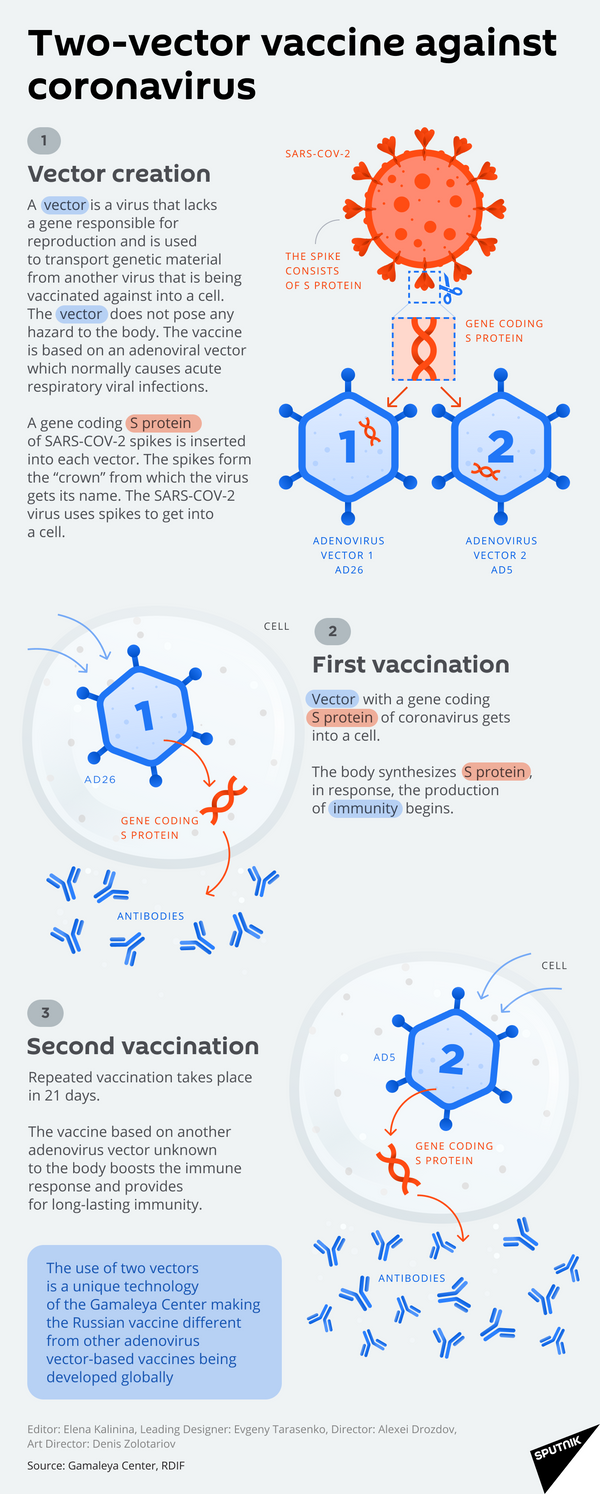 Russian officials have said that the country is capable of producing 500 million doses of the vaccine in the next 12 months, with production expected to be conducted abroad as well, and clinical trials set to start soon in the United Arab Emirates, Saudi Arabia, and the Philippines.
The Russian Health Ministry has said that the Gamaleya vaccine's two-stage plan can provide immunity to the coronavirus disease for up to two years. According to Health Minister Mikhail Murashko, the vaccine will be produced by the Gamaleya Centre and Sistema's Binnopharm.
Check out Sputnik's infographics to find out more!