Russian Health Minister Mikhail Murashko Wednesday announced that the first batch of the long-awaited coronavirus vaccine will be produced and ready for use in 2 weeks.
"Today, quality control tests are underway. Within two weeks, the first batch of the drug will be released and will be delivered for [vaccination of] medics in health risk groups".
© Photo : RDIF press service
World's first coronavirus vaccine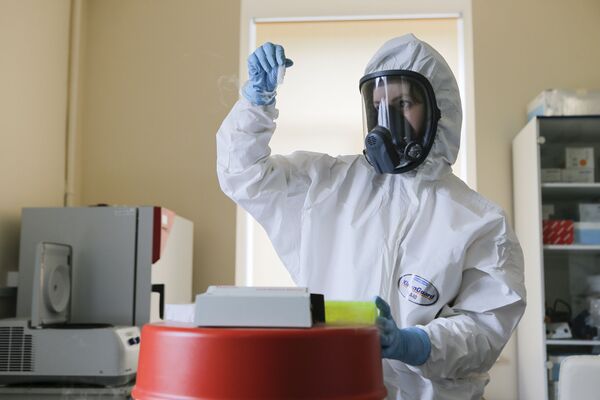 World's first coronavirus vaccine
© Photo : RDIF press service
He stressed the vaccination will be voluntary for everybody, including medics, adding that a special tracing app is now in development which will allow Russian citizens to confirm the state of their health. The app will also monitor possible adverse effects of the drug for those who took the vaccine.
Murashko said that the vaccine will be primarily used to meet demand within Russia, but didn't rule out exporting the drug. He also noted that criticism of the vaccine abroad is baseless and is caused by the fear of fair competition.
"Foreign colleagues, who, apparently, felt a certain competition, saw the advantages of the Russian drug, are now trying to express some opinions, which, in our view, are absolutely baseless", he said.
The minister said that the vaccine's platform was previously used to produce drugs and underlined it is the safest way, picked after multiple trials.
The Russian authorities earlier said that the Gamaleya vaccine's two-stage plan could provide immunity against the coronavirus for up to two years.