"Official information will be soon published ... As of now, I can confirm there have been detentions, we are making an effort to establish the exact number", Olga Chemodanova said.
Earlier media reports suggested that police had dispersed some people crowding the entrance to the enterprise.
Minsk Tractor Works said earlier this week it would go on strike starting Monday. However, according to Belarusian Prime Minister Roman Golovchenko, all the plants are working as normal.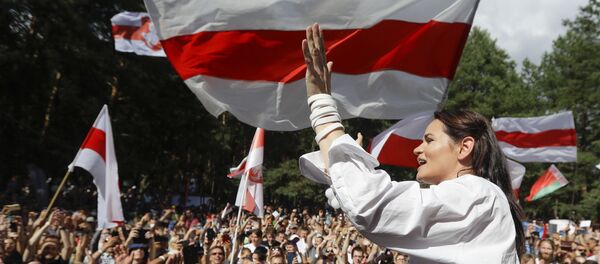 19 August 2020, 06:25 GMT
Belarus became engulfed in protests
after the 9 August election results showed
the incumbent president winning 80.1 percent of the vote.
During the first days of the unrest, police used force against protesters, which resulted in mass detentions and injuries. The security forces have since softened their response and started releasing those detained en masse, but this has so far not helped to appease the demonstrators.
Follow Sputnik's Live Feed to Find Out More!