Jacob Blake, an African American man who was shot by police at close range in the US city of Kenosha, Wisconsin on 29 August, apparently had criminal charges brought against him last month.
Online court records show that on 6 July, Blake was charged by Kenosha County prosecutors with trespassing, 3rd degree sexual assault and disorderly conduct in connection with domestic abuse.
While the documents also indicate that an arrest warrant for Blake was issued the next day, on 7 July, they offer no further details.
Having been shot by cops multiple times in the back while reportedly trying to break up a fight between two women, Blake managed to survive and is now in a hospital in critical condition.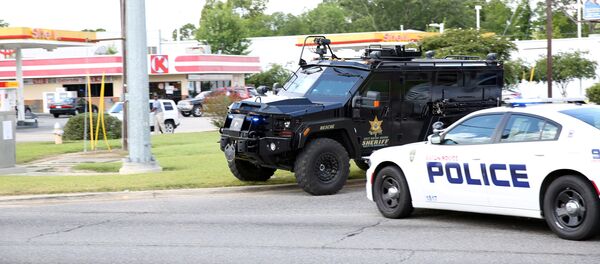 23 August 2020, 13:26 GMT
A violent protest has erupted after a video of Blake's shooting spread on social media, with protesters demanding that the cops responsible be brought to justice.
The spontaneous rally comes amid a wave of protests that has rocked the United States since May, sparked by the demise of an African American man named George Floyd who died while in police custody in Minneapolis.