The Chinese Foreign Ministry rejected on Wednesday the recent report by the US Defence Department that Beijing was expected to double the number of its nuclear warheads.
The ministry's spokeswoman, Hua Chunying, stated that the report is filled with bias.
"This Pentagon report mainly repeats what had been said in previous similar reports, they are full of biases, they criticize China's defence development, they deliberately distort China's strategic goals, the Chinese side strongly opposes this," Hua said.
The diplomat added that China's strategic plans had always been transparent and consistent.
"The strengthening of China's defence buildup is aimed at protecting state sovereignty, territorial integrity and independence," Hua noted, adding that this is every country's right and China does not deserve such criticism.
The spokeswoman went on to say that China's military power was far from that of the United States.
"We call on the United States to stop publishing such irresponsible reports every year, to take an objective look at China's development and strategic goals, to make more efforts to promote relations between the armed forces of the two countries, and not the other way around," Hua stressed.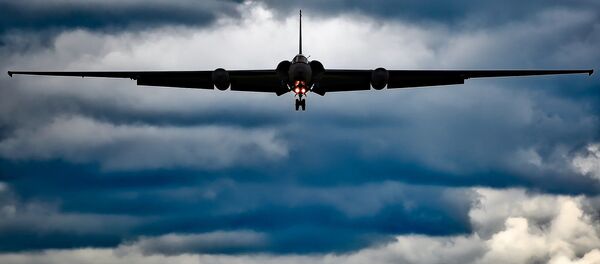 26 August 2020, 07:40 GMT
The Tuesday report suggested that China is moving its strategic nuclear arsenal to a more rapid launch footing.
According to the Defence Department, Beijing is expanding its inventory of the multi-role DF-26, a mobile, ground-launched intermediate-range ballistic missile system capable of rapidly swapping conventional and nuclear warheads.