According to the Kyodo news agency, the party has departed from a traditional voting process, choosing to allow only 394 lawmakers and 141 party delegates to vote out of about 1.08 million party members across the country, justifying it by the need to select the new leader as soon as possible and mitigate the consequences of Abe's resignation.
The leadership race, which officially starts on September 8, features former Defence Minister Shigeru Ishiba, former Foreign Minister Fumio Kishida, and Yoshihide Suga, the Japanese chief cabinet secretary and Abe's right-hand man.
The latter is considered to be a favourite and is poised to win approximately 70 percent of the vote, according to Kyodo.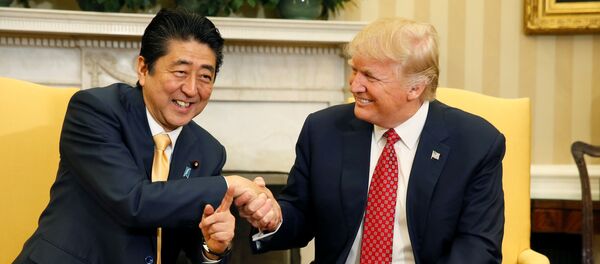 31 August 2020, 04:04 GMT
Abe officially announced on 28 August his plan to step down, citing health issues. 
The outgoing prime minister is leaving office due to ulcerative colitis, a chronic disease that already caused him to abandon the premiership in 2007. Despite those circumstances, he once again assumed the prime minister's chair in 2012 and went on to become the longest-serving Japanese head of government.