A UK court has rejected a request filed by the defence of Julian Assange to adjourn the hearing on the case of the WikiLeaks founder's extradition to the US, the whistleblowing organisation said on its Twitter page. His lawyers argued that they needed more time to prepare their defence for new indictments that the US pressed a couple of months ago.
Breaking: #Assangecase: Defence application for adjournment has been refused.

Defence had stated "We are simply not in a position to gather evidence" to prepare for allegations "made in only the last few weeks." Compounded by #covid19 and lack of access to Assange. pic.twitter.com/Ry0Mgz8RqT

— WikiLeaks (@wikileaks) September 7, 2020
The judge, however, remained unconvinced, noting that Assange's team had plenty of time to prepare their line of defence and argued that further adjournments would only further stall the already lengthy legal process.
"[The] Defence have had ample time to return to court to explain that they had [an] insufficient amount of time. They did not do so. [New adjournments would only result in] further and significant delay. For now this application is refused", the judge said.
While the superseding US indictment, released on 22 June, contains no new charges, it does broaden "the scope of the conspiracy" that Washington accuses Assange of. The Department of Justice now accuses the WikiLeaks founder of recruiting hackers, namely a group known as LulzSec, for the purpose of breaching into US government computer networks to steal data for the whistleblowing website.
US Attempts to Extradite Assange
Assange has been facing legal prosecution since 2010, when he first faced sexual assault charges from two women in Sweden, accusations which he strongly denied. He was arrested in the UK at the request of Sweden, but was granted bail as he insisted that the case was politically motivated with the aim of extraditing him to the US in the end.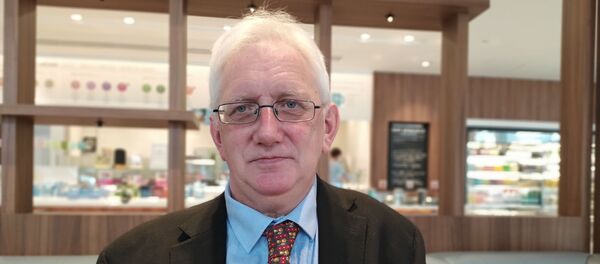 7 September 2020, 12:27 GMT
The WikiLeaks founder used his bail to get asylum in the Ecuadorian Embassy in London, where he hid from prosecutors until 2019, when he was expelled from it. Soon after his arrest, the US officially pressed charges against Assange and requested that London extradite him to Washington to face charges of conspiring with DoD analyst Chelsea Manning to get access to US government networks in order to steal the classified documents and publish them. The documents that the US DoJ refers to are logs from the Iraq and Afghanistan wars that included evidence of misconduct by the American military in the two campaigns, as well as cables from the Department of State, which contained envoys' assessments of political leaders and other actors around the world, including the US' European allies.