Russia protested to the German Ambassador to Moscow over the groundless accusations voiced in the Navalny case, the Russian Foreign Ministry said on Wednesday.
The Foreign Ministry affirmed it would view the lack of answers on the Navalny case as an unfriendly provocation and refusal to establish the truth.
"[This] may have negative impact on Russian-German ties and complicate the situation globally," the ministry said.
The ministry told von Geur that Russia expected to be immediately briefed on all the details in Navalny's case that the Russian prosecutors had requested from Germany.
The diplomat was summoned to the minsitry's headquarters in Moscow earlier in the day and spent almost two hours there.
Russia Awaits Data from Germany
German Foreign Minister Heiko Maas and his French counterpart Jean Yves Le Drian lamented in a joint statement on Friday "an attack" on the Russian opposition figure, calling on Russian authorities to guarantee the conditions for the exercise of fundamental civil and political rights by the Russian people.
They also vowed to coordinate with the Organisation for the Prohibition of Chemical Weapons (OPCW) to consider the implications of the alleged poisoning.
Moscow, in turn, said it was open to a dialogue regarding the Navalny case, reminding Berlin that Russia had sent a request to exchange information about the situation with Navalny, but received no response.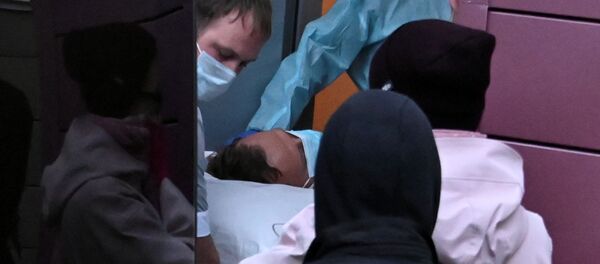 2 September 2020, 15:26 GMT
However, the German Foreign Ministry explained on Monday that it shared the information about Navalny's condition with the European Union and NATO but not Russia exactly because the incident happened in Russia.
Navalny fell ill during a domestic Russian flight last month and was taken to a hospital in Omsk before being flown to the Charite hospital in Berlin. Last week, the German government said that doctors found traces of a nerve agent from the Novichok group in Navalny's system. On Monday, the Charite hospital announced that the patient's condition had improved and he could be woken up from the medically induced coma.
Moscow has repeatedly urged Berlin to promptly respond to all Russia's requests regarding the situation with the Russian opposition politician.