A police complaint has been registered over the fraudulent withdrawal of money from the Ram Temple's trust bank account, which exists to collect funds for constructing the grand Ram temple in India's Uttar Pradesh state.
A total of 600,000 rupees ($8,168) has been withdrawn by fraudsters in two attempts, using cloned cheques, police officials said.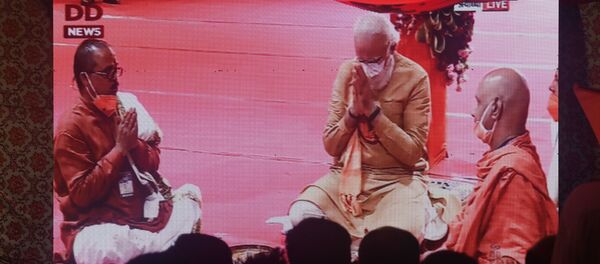 The police confirmed that the original cheques with the same serial numbers that were used to withdraw the money are safe with
Teerth Kshetra Trust
. 
The matter came to light when fraudsters made a third attempt to withdraw 986,000 rupees ($13,421) from the bank account and a Teerth Kshetra Trust official, Champat Rai, received the verification call from the bank on Wednesday.
A First Information Report, or police complaint has been registered under the Indian Penal Code's (IPC) sections of impersonation, cheating, forgery of valuable security and forgery of valuables.