US President Donald Trump has dismissed a new poll as "fake" after it emerged that more Democrats than Republicans were surveyed.
Trump tweeted an article from the National Pulse website pointing out the small number polled - just 533 - and that 31 per cent of those self-identified as Democrats, compared to 25 per cent who were Republicans.
"Total Fake Poll. ABC is just like the rest of them!" he wrote.
The Ipsos poll for ABC News said 65 per cent of respondents disapproved of Trump's handling of the COVID-19 pandemic.
It also indicated 61 per cent of voters think Democratic presidential candidate Joe Biden has more respect for the military, following recent claims by anonymous sources to The Atlantic magazine that he disrespected war veterans-turned-politicians George H.W. Bush and John McCain.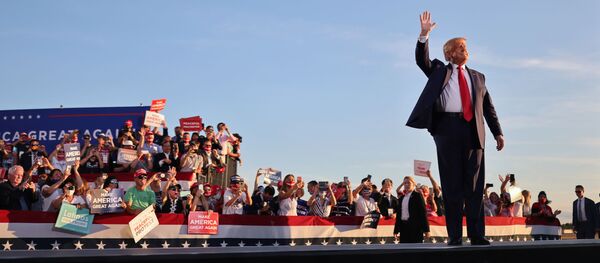 30 August 2020, 14:59 GMT
The article also pointed to a July poll for ABC, where 27 per cent more Democrats than Republicans were surveyed.
And it said the poll also neglected to focus on likely voters rather than those who rarely vote.