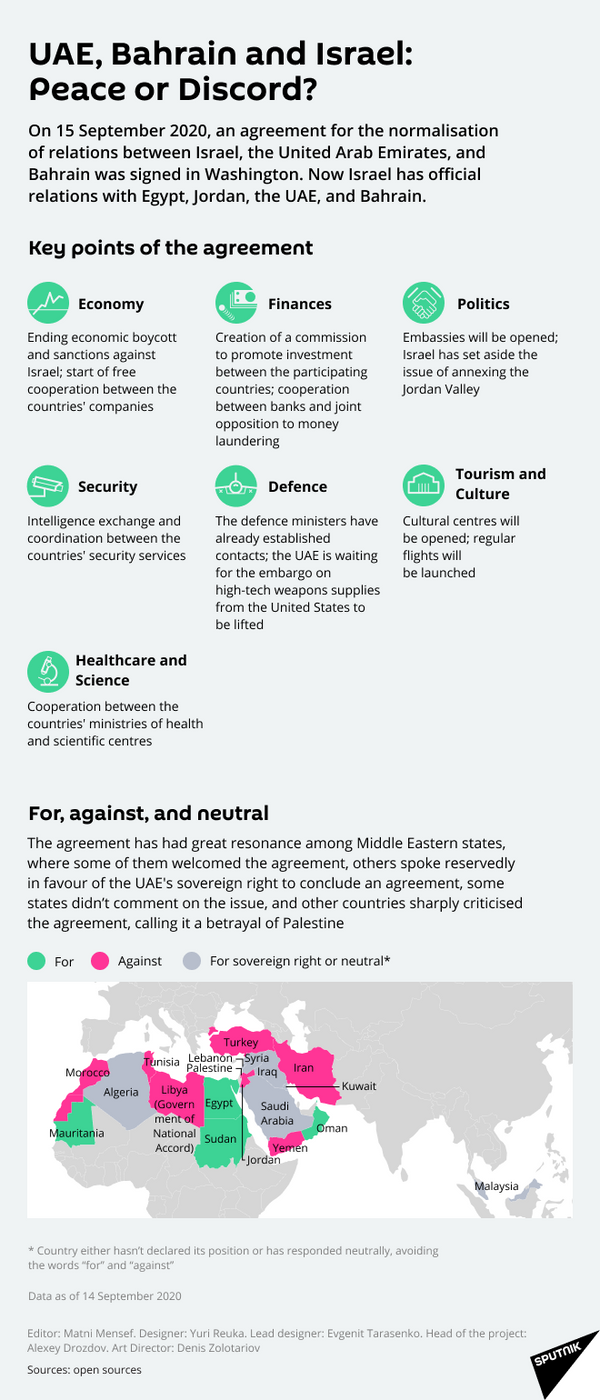 Israel has officially signed US-brokered agreements with the United Arab Emirates and Bahrain, paving way for the normalisation of their relations, at an official ceremony held in Washington, DC.
Israel and the UAE have concluded a peace treaty, whereas the deal with Bahrain is a declaration of peace.
Both agreements were announced just in the past few weeks and have been overseen by the United States.
The accords will see the UAE and Bahrain exchange embassies and ambassadors with Israel and allow direct flights. The countries will launch initiatives to boost cooperation across a broad range of sectors.