The pyramid scheme in question, known as WCM777, was started by a US-residing Chinese national Ming Xu who sourced money from poor religiously-active Christian communities in the US, Colombia and Peru, acting as a church pastor and inspirational speaker. The scheme collapsed in 2017 and Xu was arrested by Chinese authorities.
According to the report, the financial regulator of California — the Department of Business Oversight —  informed HSBC that WCM777 was an investment scam back in September of 2013 and the bank promised to take care of the fraudulent activities. But the accounts in Hong Kong were reportedly not shut until April 2014, after the US Securities and Exchange Commission filed official charges.
During this period, HSBC submitted to FinCEN a number of so-called suspicious activity reports (SAR), which make the lion portion of the leaked papers, showing at least 2,000 suspicious transactions worth over $30 million moving through its Hong Kong accounts.
Citing an analysis by the International Consortium of Investigative Journalists, the BBC said HSBC wired to and from Hong Kong more than $1.5 billion worth of suspicious transactions, including about $900 million linked to criminal activity between 2011 and 2017.
HSBC's SARs also failed to specify such crucial customer data as where the money was wired from and who was the ultimate beneficial owners of accounts.
By the point the suspicious HSBC accounts in Hong Kong were shut down, they were already almost empty, according to the report.
BuzzFeed and several other media familiar with the leaked FinCEN papers — more than 2,500 in total — said they involved about $2 trillion worth of transactions facilitated by some of the world's largest transnational banks and organisations including JP Morgan, Barclays Bank, the UAE Central Bank, Deutsche Bank and Standard Chartered.
The papers, originally leaked to BuzzFeed, which then shared them with ICIJ, show about $2 trillion worth of corrupt transactions facilitated by some of the world's largest transnational banks and implicating organizations, individuals and even countries.
As reported by the UK's The Guardian, one of those individuals is Paul Manafort, who worked for Donald Trump's presidential election campaign from March-August 2016 before later being convicted and jailed on financial fraud charges.
According to the report, banks began reporting suspicious activities linked to Manafort's accounts back in 2012, with JP Morgan Chase filing a SAR in 2017 on wire transfers worth over $300 million involving shell companies in Cyprus that had done business with Manafort.
As noted by The Guardian, the fact of filing a SAR does not mandate that the bank give up affairs with the client in question.
According to the BBC, the leaked papers also show JP Morgan allowed a transfer of more than $1 billion via a London account belonging to a company owned by an individual on the FBI's 10 Most Wanted list.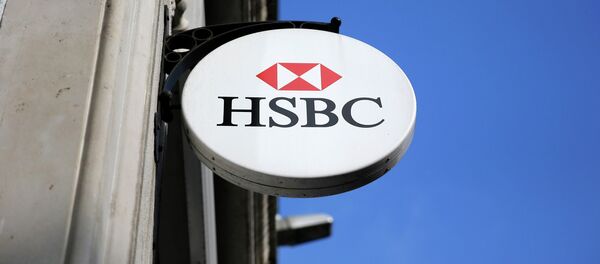 Some other large banks compromised by the leaks include Barclays Bank, whose London office was reportedly used by a sanctioned Russian oligarch to sidestep the restrictions, Deutsche Bank, which reportedly moved laundered money for terrorists and criminals, and the Standard Chartered, which reportedly moved cash for Arab accounts implicated in terrorism funding.
The United Kingdom in its entirety was dubbed a "higher risk jurisdiction" by the FinCEN intelligence arm, as quoted by the BBC, for it has more companies appearing in the leaked SARs than any other country, more than 3,000, as reported.
The Central Bank of the United Arab Emirates reportedly failed to prevent a local company from helping Iran evade sanctions despite being aware of it.