The Tesla electric car company, owned by Elon Musk, has sued the Trump administration over the 25% tariffs imposed on car parts that the firm imports from China.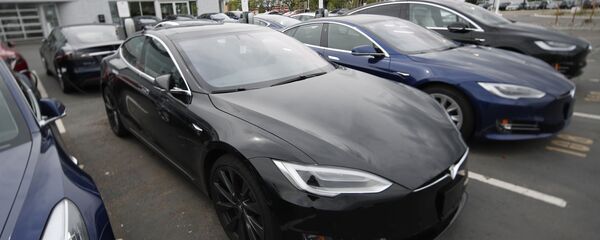 8 January 2020, 04:02 GMT
The lawsuit, filed at the US Court of International Trade in New York on Monday, pushes for a refund of the amounts it had already paid with interest.
The legal action also calls for the abolition of the levies, which Tesla described as unlawful.
Tesla's shares have lost 8.63% on the heels of the development, trading at $387.61 as of 12:14 p.m. EDT, according to Bloomberg.
Last year, the US administration rejected the company's bid to override the 25% tariffs on car parts manufactured in China – in particular, computer and display screens used in the Model 3 electric car.
The tariff standoff between the United States and China has been ongoing since US President Donald Trump's decision in June 2018 to impose 25 percent tariffs on $50 billion worth of Chinese goods in a bid to fix the US-Chinese trade imbalance. Last May, Washington more than doubled import duties on $200 billion worth of Chinese goods. China retaliated by hiking tariffs on US imports later that year.