The wreckage of a US WWII bomber has emerged from the melting Eyjafjallajokull glacier in southern Iceland, allegedly because of climate change.
The Daily Star reported on Tuesday that "many of the plane's components remain easily recognisable to the eye, and the site has begun to resemble a scrapyard".
Locals, including Guðmundur Gunnarsson, former mayor of the city of Isafjorour, consider the wreck a tourist attraction, rejecting calls to clean it up.
"Ever since I heard about the wreck, I've been restless. I found the story compelling, and once I told my friends about it, they became restless too", Gunnarsson was cited by The Daily Star as saying.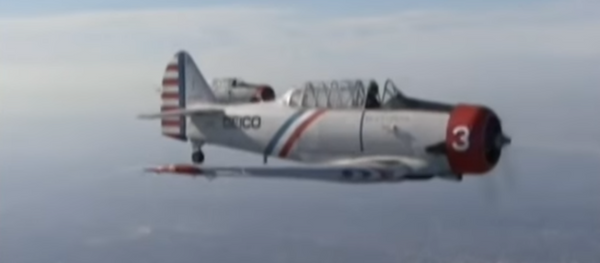 The wreckage was swallowed by the Eyjafjallajokull glacier back on 16 September 1944, when the B-17 Flying Fortress bomber flew into the glacier as it was en route to England after refuelling at Keflavik Airport.
All of the warplane's 10 crew members managed to survive the crash that was caused by poor weather conditions, according to the US Air Force, which revealed details of the incident back in 1996.
2010 saw the eruption of the Eyjafjallajokull volcano, which sent a huge cloud of ash high into the skies, in what resulted in major disruption to European air travel at the time.