US Undersecretary of State for Economic Affairs Keith Krach has urged Germany to support NATO by expelling the Chinese tech giant Huawei from its 5G mobile network. 
"We are seeing things moving in the right direction in Germany […]. There is really no future with Huawei", he told reporters during an online forum on Wednesday.
The statement comes after German officials said last week that the country's new rules stipulate an option for senior cabinet members to issue objections based on political risk before Huawei components enter the German 5G network. Earlier, Germany's Interior Minister Horst Seehofer warned that if Huawei is excluded from the country's 5G rollout project, it could be stalled for as long as five or even ten years.
Huawei founder Ren Zhengfei, for his part, said in a statement in early September that the company had been forced to change numerous components and algorithms in its devices to cope with restrictions from the United States.
"We have had to modify thousands of electronic boards, replace parts, and algorithms to cope with … (the ban) from the US", he pointed out.
This followed trade restrictions from the Trump administration, who blocked Huawei's access to key technologies and prompted Taiwan Semiconductor Manufacturing Co to shutter all orders for the Shenzhen-based firm amid fears from the trade ban, causing Huawei's chipmaking wing HiSilicon to end the production of its iconic Kirin series chipsets.
US Crackdown on Huawei
In May 2019, the Trump administration blacklisted Huawei over allegations that the company's hardware and software connections sent data to Chinese intelligence agencies, amid trade tensions between the two economic powerhouses that began in January 2018. Both Beijing and Huawei have repeatedly denied the accusations.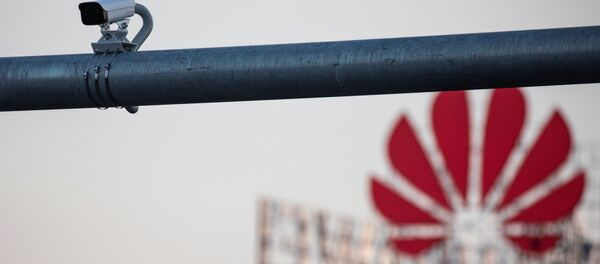 11 September 2020, 04:00 GMT
The US has also urged other countries to refrain from using Huawei equipment when adopting 5G network technology, as part of its pressure campaign on the Chinese tech behemoth.
Despite the clampdown, Huawei touted a "solid business performance" in its 2019 Annual Report, with the company's sales topping $123 billion and net profits reaching $9 billion.