The Regeneron antibody therapy prescribed to US President Trump for the coronavirus could have had "a reasonably good chance" of facilitating his recovery, Anthony Fauci, director of the National Institute of Allergy and Infectious Diseases, said Thursday.
At the same time, Fauci dismissed Trump's claims that the coronavirus is akin to the seasonal flu, noting that there is "no doubt" the current pandemic is far more serious. The US president made his remark on Twitter and Facebook, which both social media platforms flagged as containing potentially misleading information.
Trump's Coronavirus Treatment
US President Donald Trump announced last Thursday that he and his wife Melania had contracted the coronavirus. The president was transferred to the Walter Reed Medical Centre for treatment the following day and was released from the hospital on Monday.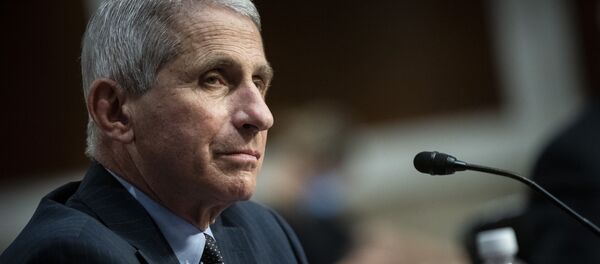 7 October 2020, 20:39 GMT
Trump received Regeneron's antibody treatment, the antiviral drug remdesivir, and dexamethasone, a steroid used to treat inflammation. He also took over-the-counter medications, namely zinc, aspirin, Vitamin D, melatonin, and Pepcid, an antacid.
The president said earlier today that he had stopped taking most of the drugs, with the exception of steroids.
Trump also added that the novel coronavirus treatment he received will be made available to the public for free, while a coronavirus vaccine will be available in the United States after the 3 November.