Germany is flouting its international obligations by failing to share the data on Alexei Navalny's alleged poisoning with Russia, Foreign Minister Sergei Lavrov said Friday.
The top diplomat lamented the lack of factual data in Navalny's case which led to the erosion of relations between Moscow and the whole bloc.
According to Lavrov, the EU is acting outside the due process of law by threatening sanctions against Russia, which, he believes, is hardly surprising at this point.
"What is going to be discussed on Monday at the EU Council of Foreign Ministers — we hear announcements, threats, warnings that sanctions will be imposed. Some persons who will be punished for poisoning Alexei Navalny are already on the list. We are no longer surprised that the EU is acting without trial. We are required to conduct an investigation, but no facts [on the poisoning] were provided to us, including by Germany", Lavrov said after a meeting with the Danish foreign minister, Jeppe Kofod.
The foreign minister believes that Russia will most likely never receive any proof regarding Navalny's case, just like in the case of the Skripals, whose alleged poisoning in the UK in 2018 was similarly blamed on Russia.
Meanwhile, Denmark has announced its intention to join sanctions against those behind Navalny's alleged poisoning.
"We demand a transparent, comprehensive and thorough investigation to find out who tried to kill Alexey Navalny, and to ensure that the perpetrators do not go unpunished. We will of course join the sanctions against these people", Danish Foreign Minister Jeppe Kofod said.
Le Monde earlier reported, citing sources familiar with the matter, that the sanctions list over the Navalny's case compiled by Germany and France would target nine Russian officials, including those working in the president's administration and security services.
A source told Sputnik that EU foreign ministers may reach a political decision on Navalny-related sanctions on 12 October, but the sanctions list will be issued later.
Navalny's Case
Russian opposition figure Alexei Navalny collapsed on 20 August while on a domestic flight in Russia and was taken to a hospital in Omsk, where Russian doctors fought for his life for almost two days non-stop. Despite diagnosing him with a metabolic dysfunction caused by a drop in blood sugar levels, Navalny's team immediately suspected foul play and claimed he had been poisoned.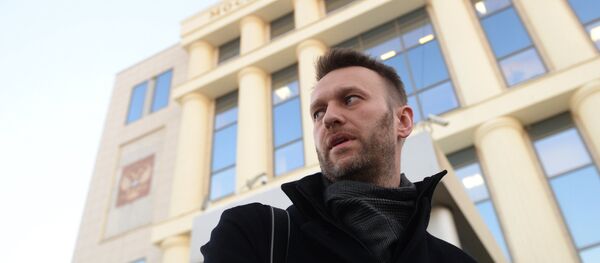 7 October 2020, 16:45 GMT
Navalny was later transported to Germany, where doctors claimed to have found a Novichok-like substance in his system - a claim which a Swedish and a French laboratory allegedly confirmed. However, despite numerous attempts by Russia to obtain legal aid and clarification on Navalny's case, Berlin has declined to cooperate with Moscow and provide data.
Earlier this week, the Organisation for the Prohibition of Chemical Weapons announced that the substance found in Navalny's system was a chemical similar to Novichok, but not listed as a prohibited substance. Following the publication of the report, Moscow stated that the Navalny affair had unfolded according to a pre-planned conspiracy.