Last month, a spokesperson of Russian space agency Roscosmos told Sputnik that the next launch of a Russian Soyuz rocket from Kourou was expected to take place at the start of November.
"The launch has been delayed at least until the end of November," a space source told Sputnik on Sunday, explaining that some problems with the Fregat-M upper stage are behind the delay.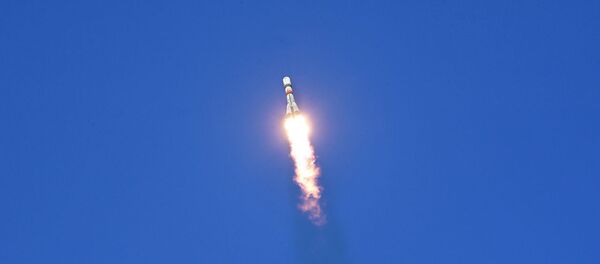 6 September 2020, 01:47 GMT
The launch of the Russian Soyuz rocket with the Arabic Falcon Eye-2 optical-electronic surveillance satellite from the Kourou Space Center was initially scheduled for March 6 but
was postponed
due to a malfunction on the Fregat-M upper stage. Later, the Kourou Space Center in French Guiana was temporarily closed amid the coronavirus pandemic and the launch was put off again.
Falcon Eye-2 is the second reconnaissance satellite built by Thales Alenia Space for the United Arab Emirates Armed Forces.