All those detained in connection with Monday's terror attack in the centre of Vienna have a migrant background, and some are foreign nationals, Austrian Interior Minister Karl Nehammer has said.
Speaking at a press conference on Wednesday, Nehammer also indicated that the arrested people were between the ages of 18 and 28, and are under investigation for suspected involvement in a terrorist organisation. Police earlier reported that 14 people had been detained in Austria after raids at 18 separate locations.
The interior minister added that more than a terabyte of video evidence of the attacks from eyewitnesses confirmed the lone attacker theory to be true, and showed the brutality and cruelty with which they took place.
Nehammer also reported that Slovak officials had informed their Austrian neighbours of ammunition possibly being bought by the terror suspect inside Slovakia, but "something went wrong" and that an "apparent miscommunication" took place between Austrian agencies after the intelligence was received.
"In the past few hours information has come to light that some time before the terror attack, Slovakian intelligence informed BVT [Austrian intelligence] about the attacker. The information was that he wanted to get ammunition," Nehammer  said.
The minister blamed his predecessor Herbert Kickl for weakening the capabilities of Austria's domestic intelligence service and causing it "lasting damage".
Nehammer also repeated that the attacker had fooled Austria's deradicalisation programme "perfectly", leading to his early release from custody on terrorism-related charges late last year.
Vienna Attack
Four civilians were killed and some 22 injured in Monday's attack, which began at around 8pm local time in Schwedenplatz, Vienna. The suspect, identified as 20-year-old Kujtim Fejzulai, was shot and killed by police special forces about nine minutes into the attack. He was armed with an assault rifle, a handgun, and a large knife, and posted photos of himself posing with the weapons before going on his rampage. Police initially believed that at least one other gunman was involved and had gone on the run, but have since said that no other attackers appear to have been involved.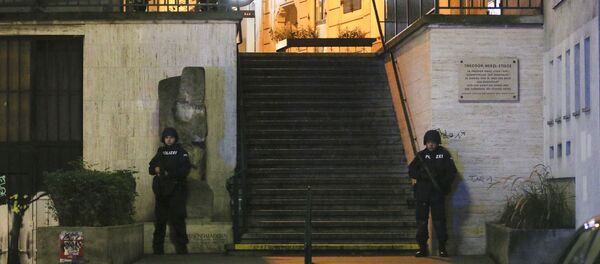 4 November 2020, 16:10 GMT
Fejzulai was born and raised in a small town outside Vienna, and had dual citizenship for Austria and North Macedonia. Known to authorities for being sympathetic to Islamist extremism for some time, he was arrested and sentenced to 22 months in prison in April 2019 after attempting to travel illegally to Syria to join Daesh (ISIS)*. He was let out of prison early in December 2019, with authorities believing he had ben deradicalised and concluding that he would be incapable of organising terrorist acts.
---
* A terrorist group outlawed in Russia and many other countries.