US Secretary of State Mike Pompeo has pledged an orderly post-election transition - but not to presumed Democratic president-elect Joe Biden.
President Donald Trump's foreign policy chief had a smart-mouth answer when asked at a Washington press conference on Tuesday if the State Department was preparing to "engage with the Biden transition team", and if not, "at what point does it delay or hamper a smooth transition or pose a risk to national security?"
"There will be a smooth transition to a second Trump administration," Pompeo replied. "We're ready."
​"The world is watching what's taking place," he added. "We're gonna count all the votes. When the process is complete there'll be electors selected. There's a process, the constitution lays it out pretty clearly."
​"The world should have every confidence that the transition necessary to make sure that the State Department is functional today, successful today and successful with the president who is in office on January 20 a minute after noon will also be successful," he said, in reference to the date of the presidential inauguration.

With vote counting in all 50 states still ongoing a week after polling day, recounts looming in several states and Trump's team already challenging the validity of millions of mail-in ballots in the courts, the president is far from ready to concede to Biden's claim to the White House.

Pompeo was then asked if he believed there was widespread voter fraud and if the US failed to conduct a credible election - something Washington often accuses other nations of.

"I'm getting calls from all across the world. These people are watching our election," he said. "They understand that we have a legal process, they understand that it takes time," - pointing out that the 2000 presidential election took 37 days to resolve between Republican George W Bush and Democrat Al Gore.

— CSPAN (@cspan) November 10, 2020
Many world leaders, including those of key US allies in NATO, have already congratulated Biden on winning the election.
"I am confident that we will count - and we MUST count - every legal vote," Pompeo stressed. "We must make sure any vote that wasn't lawful not be counted. That incudes your vote, if it's done improperly. When we get it right, we get it right."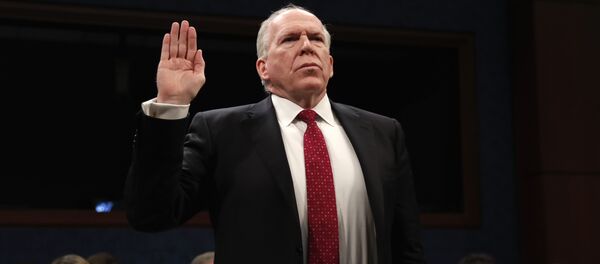 10 November 2020, 16:54 GMT
Asked if the United States can still issue statements calling for free elections around the world, Pompeo said the question was "ridiculous."
"This department cares deeply to make sure that elections around the world are safe and secure and free and fair, and my officers risk their lives to ensure that that happens," he said.