The vessels of the Russian Navy will hold their first in 10 years joint drills with NATO nations, including the United States and the United Kingdom; the military exercise will be organised in February off Pakistan's coast.
"The AMAN-2021 exercise will unite vessels of Pakistan's and Russia's navies, the US Navy, the UK's Royal Navy, the Chinese Navy, Japan's Maritime Self-Defense Force, the Turkish Naval Forces, the Philippines' Navy, the Royal Malaysian Navy, the Sri Lanka Navy and the Indonesian Navy," the Black Sea Fleet told reporters.
© Photo : Pakistan Navy
AMAN-17 drills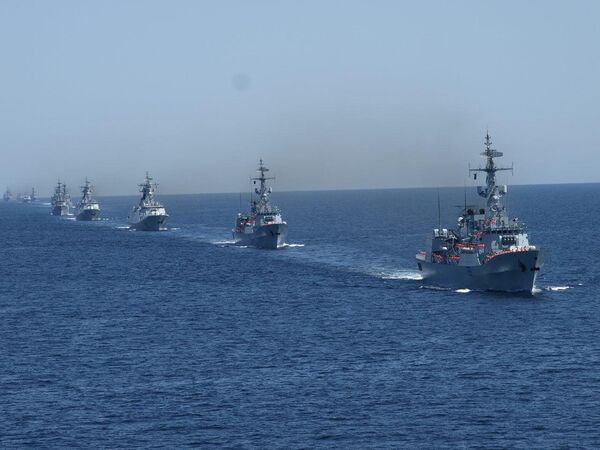 AMAN-17 drills
The exercise will be held in February 2021 in Karachi waters. Russia will be represented by a frigate, a patrol vessel, a rescue tug, a marine corps unit, a mine clearance squad and a sea-based helicopter.