Trading data shows that Bitcoin, the globe's most prevalent cryptocurrency, hit a record high on Wednesday, currently trading above $21,000.
As of 21:57 GMT, Bitcoin was trading up 9.44% at the current price of almost $21,272., according to the Coindesk data.
According to trading data, the previous record was hit in December 2017.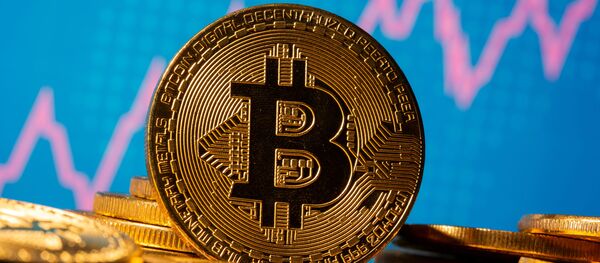 16 December 2020, 16:37 GMT
Bitcoin is reported to constitute approximately 66% of the entire global cryptocurrency market.
Bitcoin was the first cryptocurrency to be based on a decentralized blockchain-based network. Launched in early 2009, the cryptocurrency is considered the world's biggest, by market capitalization and the amount of data stored on its blockchain.
The software used to produce the cryptocurrency is free and available online to anyone willing to store their own copy of the Bitcoin blockchain on their own hardware. According to some estimations, only some 21 million bitcoins could ever be produced. New coins are produced about every 10 minutes by bitcoin miners who maintain the network by adding new data to the blockchain.