Football's governing body has launched legal action against former FIFA president Joseph "Sepp" Blatter over the finances of its soccer museum project in Zurich.
Blatter is suspected of "criminal mismanagement by FIFA's former management and companies appointed by them'' to work on the museum.
In turn, Blatter's lawyer said that the accusations were baseless.
"The accusations are baseless and are vehemently repudiated," Lorenz Erni said in statement.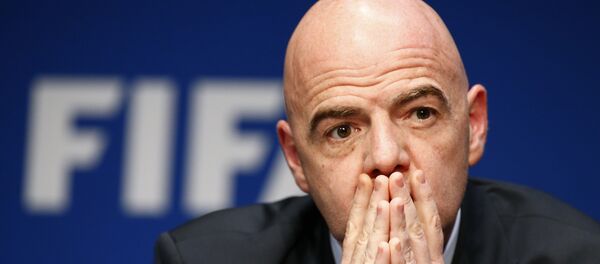 According to FIFA, previous management dished out 140 million Swiss francs into renovating the Haus zur Enge and locked the organization into a long-term rental agreement on unfavorable terms, costing an additional 360 million Swiss francs through 2045.
Blatter is also subject of another criminal investigation over allegedly illicit payments but is yet to face any charges.
The museum first invited visitors in February 2016, but it is not exceptionally popular with tourists. The idea of creating the museum belongs to Joseph Blatter; Gianni Infantino supported and brought the idea to life. 
The organisers had hoped to recoup these large-scale costs from high attendance - about 250 thousand people a year were inspected. In fact, however, only 132 thousand have visited the 3,000 square metre, three-floor facility. According to the results of the first year of operation, losses amounted to 30 million Swiss francs. The management was forced to reduce the staff size from 106 to 51.