Russia will respond to the EU sanctions over the Navalny case and will expand the entry ban list of EU representatives, the Russian Foreign Ministry said in a press release.
"Among them are those who are responsible for promoting anti-Russian sanctions initiatives within the framework of the European Union", the release read.
The ministry slammed the EU-imposed restrictions as unacceptable and emphasised that those responsible for instigating the move had failed to back their claims with any evidence, despite numerous requests from the Russian side.
"Acting in a hasty and secretive manner, the EU Council took a confrontational political decision that runs counter to the UN Security Council's international legal prerogatives, as well as the Helsinki principles of non-intervention in the internal affairs, cooperation among States and good-faith fulfilment of obligations under international law. Specific names were selected at random to fit this EU Council decision", the ministry stated.
The ministry officially notified the heads of diplomatic missions of Germany, France and Sweden to Russia, as well as the delegation of the European Union in Moscow, about Russia's reciprocal action.
DPA news agency cited the German Foreign Ministry as saying that Russia banned entry to several German government officials in response to sanctions over the case of Alexey Navalny, who may find out about it when they attempt to enter Russia.
The Russian Foreign Ministry earlier summoned several EU diplomats over the Navalny case and the anti-Russian sanctions imposed by the EU in relation to the incident.
French Ambassador to Russia Pierre Lévy arrived at the Russian Foreign Ministry as well as a representative of the Swedish Embassy and Germany's permanent deputy ambassador.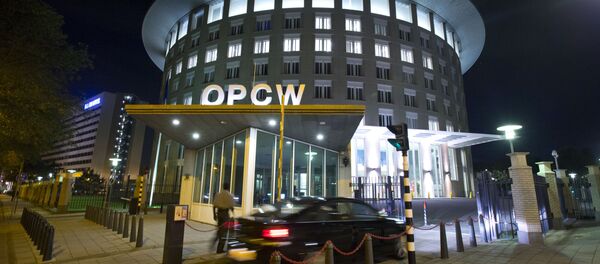 21 December 2020, 19:50 GMT
Aftermath of Navalny's incident
Navalny collapsed aboard a domestic Russian flight on 20 August. He received urgent medical help in Russia and then was transported to the Charite hospital in Berlin for further treatment. The German government then claimed to possess evidence of his poisoning with a nerve agent from the Novichok group.
In October, the European Union slapped sanctions on six Russian officials, including Federal Security Service chief Alexander Bortnikov, and a scientific institution over the incident with Navalny, a Russian opposition figure. In November, Russian Foreign Minister Sergey Lavrov announced sanctions against unnamed administration officials in Germany and France as a mirror response to the EU restrictions.
German Foreign Minister Heiko Maas has recently said that, in Germany's view, Russia had not done enough to investigate the incident, and that therefore, the EU's decision to introduce the sanctions was correct.
The Russian Foreign Ministry said Monday it had still not received a reply from the Organisation for the Prohibition of Chemical Weapons to a request for cooperation in this situation. Russia has repeatedly said that it sent requests to Germany for cooperation but received no reply.