"The 32-year-old doctor who received the Pfizer COVID-19 vaccine was admitted to the intensive care unit [...] after developing rashes, convulsions, muscle weakness and breathing difficulties within half an hour after vaccination," the ministry said.
The cause of the adverse reaction, which occurred while the doctor was still within the observation area after his inoculation, are currently under investigation.
According to the ministry, the preliminary diagnosis is encephalomyelitis.
"The doctor is under observation and treatment by specialists in critical medicine to reduce the brain inflammation presented. Intensive specialized treatment based on steroids and anticonvulsants will continue to reduce the risk of sequelae", Health Ministry stated.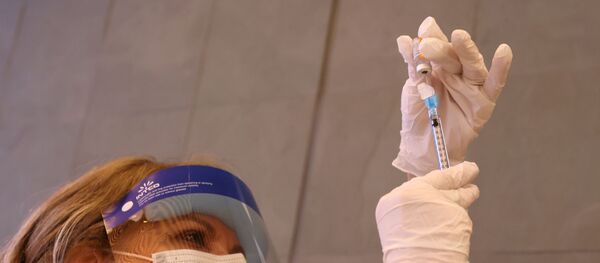 20 December 2020, 00:26 GMT
The patient is said
to have a history of allergic reactions to other medications
, such as Trimethoprim with sulfamethoxazole, which can cause serious symptoms, particularly skin rashes, angioedema and anaphylactic reaction, or even death.
The Mexican Health Ministry outlined in a statement that, according to current scientific data on the Pfizer and BioNTech vaccine, "no person had previously developed encephalitis after the application of the vaccine."