Michigan has moved to ban the open carry of guns inside the state Capitol following recent mob violence in the building of the federal legislative body, as crowds of protesters stormed the Congress on Wednesday, 6 January.
By a unanimous vote during a Monday meeting, a group of six commissioners introduced the ban.
"We have gone as far as the commission can go with the issue at the present time", said Gary Randall, chair of the commission.
The ban also draws a line under the turbulent past year, as it saw a number of protests spread well into the state Capitol's grounds as demonstrators rallied against extended COVID-19 measures in late April, at the height of the pandemic and state lockdown.
This year, on 7 January, the state Capitol building was temporarily shut down due to a security threat, prompting a police investigation into the matter.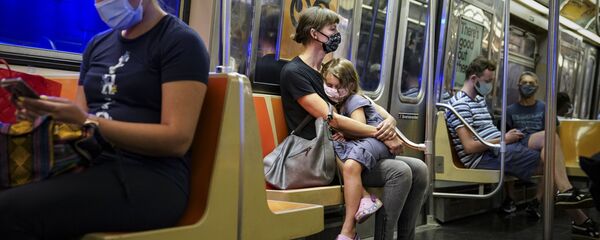 29 December 2020, 13:11 GMT
The alert arrived a day after protesters besieged the US Capitol buildingin Washington D.C. demanding that the US election results be overturned, triggering impeachment proceedings initiated by the House Democrats. The latter insisted that President Trump, who addressed his supporters shortly before the attack on the Capitol, which claimed five lives, should be held accountable for the riot.