"I want to note that other countries in the region, such as Nepal, are showing great interest in the supplies of the Russian vaccine. A Nepalese pharmaceutical company has signed a memorandum with the Russian Direct Investment Fund, under which up to 25 million doses of Sputnik V can be delivered to the Himalayan republic," Kabulov said.
In late-September 2020, the Russian Direct Investment Fund (RDIF) announced that Nepal would receive 25 million doses of Russia's Sputnik V vaccine against COVID-19, enabling 90 percent of the South Asian country's population to have access to the vaccine.
Moscow Hopes Pakistan Will Purchase Sputnik V Vaccine
Russia maintains continuous contact with Pakistan on the potential delivery of the Sputnik V vaccine against COVID-19 and hopes that Islamabad will purchase a batch of the Russian vaccine, Zamir Kabulov stated.
"We are in regular contact with Pakistani partners who express interest in Russia's Sputnik V and other foreign vaccines. We hope that Islamabad will eventually opt for purchasing a batch of this vaccine in particular," Kabulov said.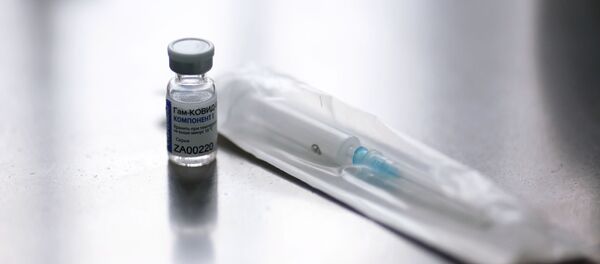 12 January 2021, 04:00 GMT
On December 8, a Pakistani prime minister's aide, Faisal Sultan, said his country was in talks with Russia and China on procuring their vaccines.
Sputnik V, developed by the Gamaleya Research Institute of Epidemiology and Microbiology, was registered by the Russian Health Ministry on August 11, becoming the first registered vaccine against COVID-19 in the world.