The Nord Stream 2 project is facing ruthless and unlawful pressure from the United States, Kremlin spokesman Dmitry Peskov has stated. He added that this policy of pressure is continuing and even growing – something that Moscow deeply regrets.
The spokesman elaborated that the Kremlin is studying Washington's actions against the project and is looking into ways to complete its construction regardless of sanctions pressure.
Nord Stream 2 gas pipeline installation
© Sputnik / Nord Stream 2
/
Separately, the head of the German Bundestag's Committee on Economic Affairs and Energy, Klaus Ernst, has called the US sanctions against the Nord Stream 2 pipeline unacceptable, adding that they will fail to reach their desired effect. He urged Berlin to summon the US envoy to the country to the Foreign Ministry and "unequivocally" explain to him the German government's stance on Nord Stream 2 and the US attempts to sanction it.
Klaus Ernst expressed concern that Washington's policy might not necessarily change under incoming President Joe Biden. The lawmaker suggested that Berlin should introduce hefty tariffs on LNG gas from the US if that turns out to be the case.
Washington to Reportedly Introduce New Nord Stream Sanctions
The statements by the Kremlin spokesman and the German lawmaker come in the wake of a report by the German newspaper Handelsblatt suggesting that Washington plans to slap sanctions on the pipe-laying vessel Fortuna as part of the US attempts to stop the pipeline's construction. The White House objects to the project, claiming it will increase Europe's dependency on Russian gas and will purportedly give Moscow leverage. Both Russia and European countries participating in the project rejected these claims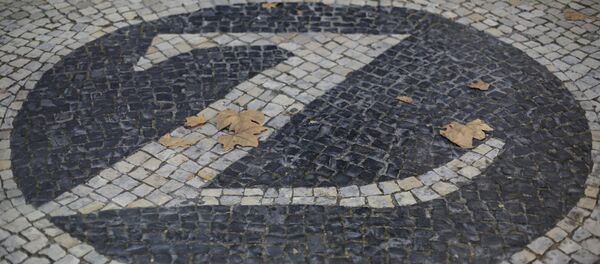 16 January 2021, 18:38 GMT
Washington suggested the EU should buy foreign liquefied natural gas instead of less expensive Russian pipeline gas, openly offering American and Israeli LNG as possible options. The main benefactors of the international project, such as Germany, refused to give up hope on Nord Stream 2, which is at least 90% complete. US sanctions, however, might hinder attempts to certify the pipeline upon completion since companies engaged in the process also risk facing sanctions.