US President Joe Biden has signed an order to reverse a ban on transgender people in the military, the White House said in a statement. 
"President Biden believes that gender identity should not be a bar to military service, and that America's strength is found in its diversity...Allowing all qualified Americans to serve their country in uniform is better for the military and better for the country because an inclusive force is a more effective force. Simply put, it's the right thing to do and is in our national interest," the statement reads.
The White House announced the move before the ceremonial swearing-in of Defense Secretary Lloyd Austin.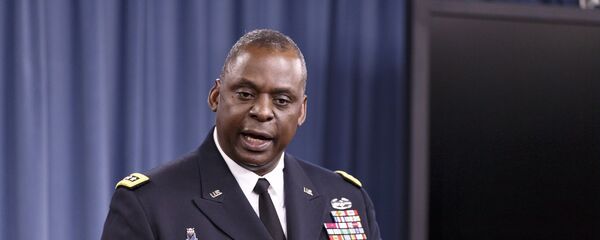 22 January 2021, 15:59 GMT
In 2017, the previous US president, Donald Trump, banned transgender people from serving in the armed forces arguing that their treatment, including hormone replacement therapy and gender reassignment surgery, would be costly.
The order to cancel a transgender ban in US army has added to the already long list of orders and actions signed by the new US President. Last week, Biden signed several orders to intensify the fight against the COVID-19 infection; he also signed an order to boost food assistance and one to raise the federal minimum wage to $15 per hour.
This week, according to media reports, Biden will sign a number of orders related to trade, immigration, the justice system and healthcare.