President Joe Biden's team will review measures undertaken by the previous administration on the Nord Stream 2 pipeline, White House Press Secretary Jan Psaki told reporters in a press briefing on Tuesday, adding that the newly sworn-in head of state continues to believe that the gas project is a bad deal for European countries.
"We are aware that the previous administration imposed new restrictions on activities related to the pipeline under the National Defence Authorisation Act, and we will be reviewing those measures", Psaki said. "And so, he [Biden] looks forward to continuing to consult with our European partners on this issue".
On Sunday, the operator of the pipeline, Nord Stream 2 AG, announced that the Russian pipe-laying vessel Fortuna had begun work in Danish waters.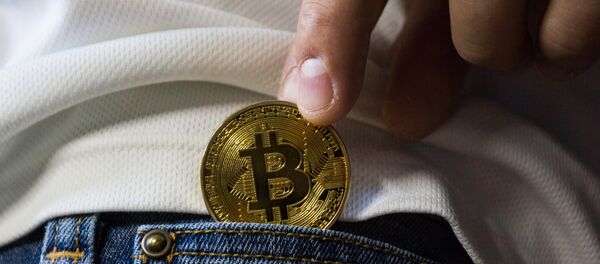 26 January 2021, 19:30 GMT
Earlier, the US Department of Treasury on Tuesday imposed sanctions on the vessel and its owner KVT-Rus over the gas-exporting route. Sanctions also targeted the Russian oil tanker Maksim Gorki, Rustanker, and the associated Sierra oil tanker.
German Chancellor Angela Merkel for her part called out the latest spate of ex-territorial sanctions the US has slapped on companies involved in the implementation of the Nord Stream 2 gas pipeline project.
"Ex-territorial sanctions are, in any case, a measure I consider inappropriate", Merkel told reporters last week.
She was echoed by Germany's Foreign Minister Heiko Maas, who told the German news outlet NTV that Berlin views "these ex-territorial sanctions [against Nord Stream 2] as irrelevant".
The new head of Germany's ruling Christian Democratic Union (CDU) Armin Laschet also weighed in on the matter, arguing that the progress on the Nord Stream 2 gas pipeline  should not be dependent on the situation around Russian opposition figure Alexey Navalny.
"The attack on Alexey Navalny must be strongly condemned. Now Russia must arrest those behind the attack instead of arresting Navalny. I also want his immediate release. But the issue of gas deliveries – whether they should take place via sea or ground pipelines – does not depend on that," Laschet told the Frankfurter Allgemeine Zeitung newspaper on Friday.
The Nord Stream 2 project envisages the construction of two gas pipelines carrying up to two trillion cubic feet of gas per year from Russia to Germany under the Baltic Sea. The US, which is promoting the sale of its liquefied natural gas to the EU, vehemently opposes the export plan, and so do Ukraine and a number of other European countries.