The Biden administration is signaling readiness to discuss the Nord Stream 2 gas pipeline project, and to provide Germany with a sanctions waiver if certain conditions are met, Handelsblatt reports, citing a US official said to be involved in the talks.
"The Germans have to put a package solution on the table", the official told the German newspaper. "Otherwise we won't be able to get the Nord Stream 2 issue out of the way".
According to Handelsblatt, Washington's demands include preventing Europe from becoming overly dependent on Russian gas, and stopping Ukraine from being decoupled from European gas infrastructure. The newspaper says the US is interested in a pipeline "shutdown mechanism" in the event that Russia reduces gas deliveries through Ukraine, thus depriving Kiev of billions of dollars in much-needed transit fees for its cash-strapped economy.
Russia has used the already-existing Nord Stream infrastructure to guarantee the delivery of energy supplies to Central and Western Europe following years of gas disputes with Ukraine and other transit states. Unlike the land-based pipelines built during the Soviet period that channel gas to the West through Eastern Europe, Nord Stream delivers gas straight to Germany through pipelines along the bottom of the Baltic Sea, thus preventing transit states from turning off the taps in the event of a gas price dispute or foreign policy row with Moscow.
Germany's industrial export-based economy has expressed great interest in expanding the availability of natural gas supplies from Russia as Berlin moves to reduce its dependence on nuclear and coal power.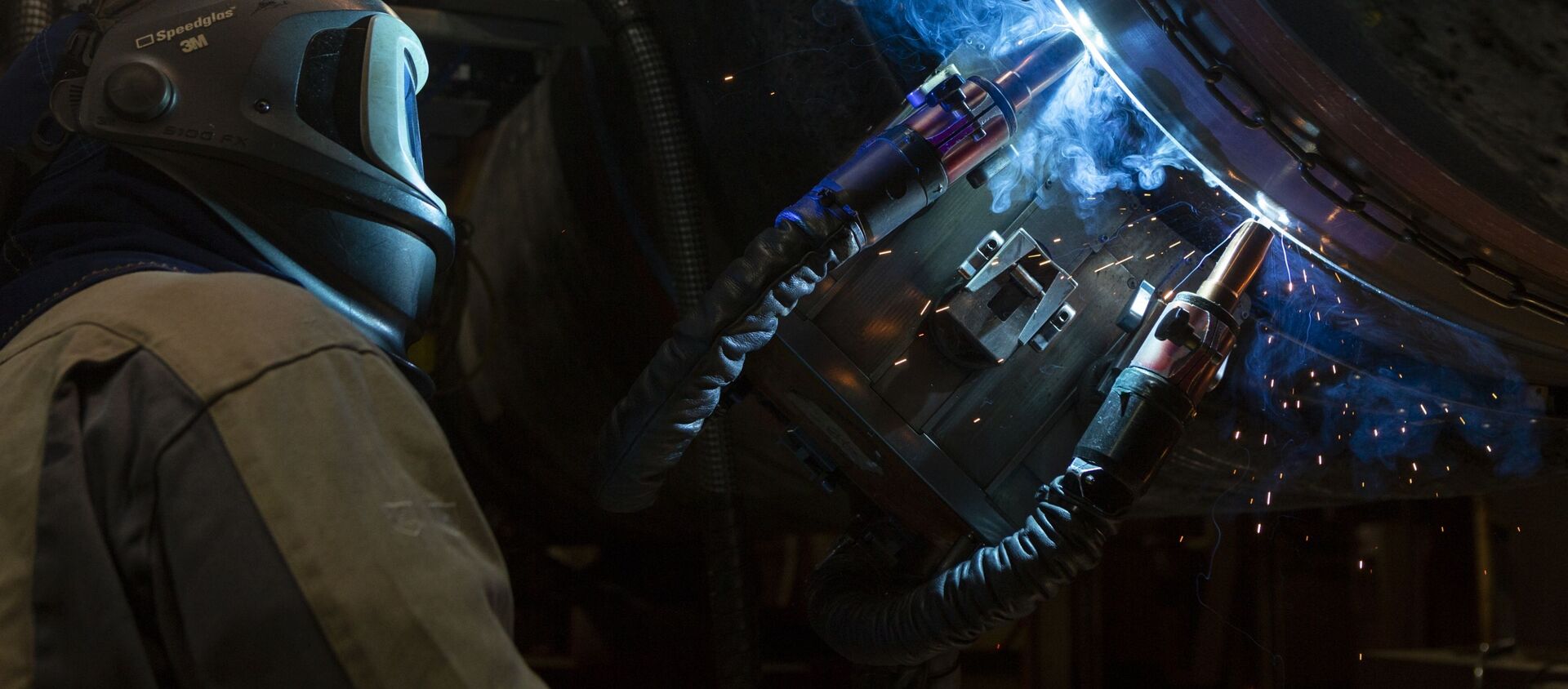 1 February 2021, 18:27 GMT
Expected to be completed later this year, Nord Stream 2 will double the maximum capacity of the first Nord Stream from 55 to 110 billion cubic metres of gas per year. Gazprom has indicated that it isn't ruling out the construction of a
Nord Stream 3
 if European gas demand continues to grow.
During its tenure, the Trump administration sought to pressure European nations into buying US liquefied natural gas, which requires pressurisation and depressurisation terminals, and transport aboard tankers across the Atlantic Ocean. In 2018, OMV, the Austrian energy concern involved in Nord Stream 2, estimated that Russian pipeline gas to Europe is up to 50 percent cheaper than American LNG. Gerhard Schroeder, the former German chancellor who now serves as chairman of the board at Nord Stream AG, recently said that in addition to being more expensive, US LNG is less environmentally friendly and of poorer quality because it is derived by fracking.
Along with Gazprom and OMV, the $10.5 billion Nord Stream 2 project's partners include German energy companies Uniper and Wintershall, France's Engie, and Anglo-Dutch Shell.