On Wednesday, according to Reuters citing an official from Myanmar's National League for Democracy, an aide to State Counsellor Aung San Suu Kyi named Kyaw Tint Swe was arrested overnight along with at least four other senior figures.
Kyaw was Suu Kyi's Minister for the Office of the State Counsellor before she, along with Myanmar President Win Myint and several prominent political figures in the country were arrested in early February.
Following the arrests, the nation's military announced a year-long state of emergency and the transfer of power to General Min Aung Hlaing, the head of the military.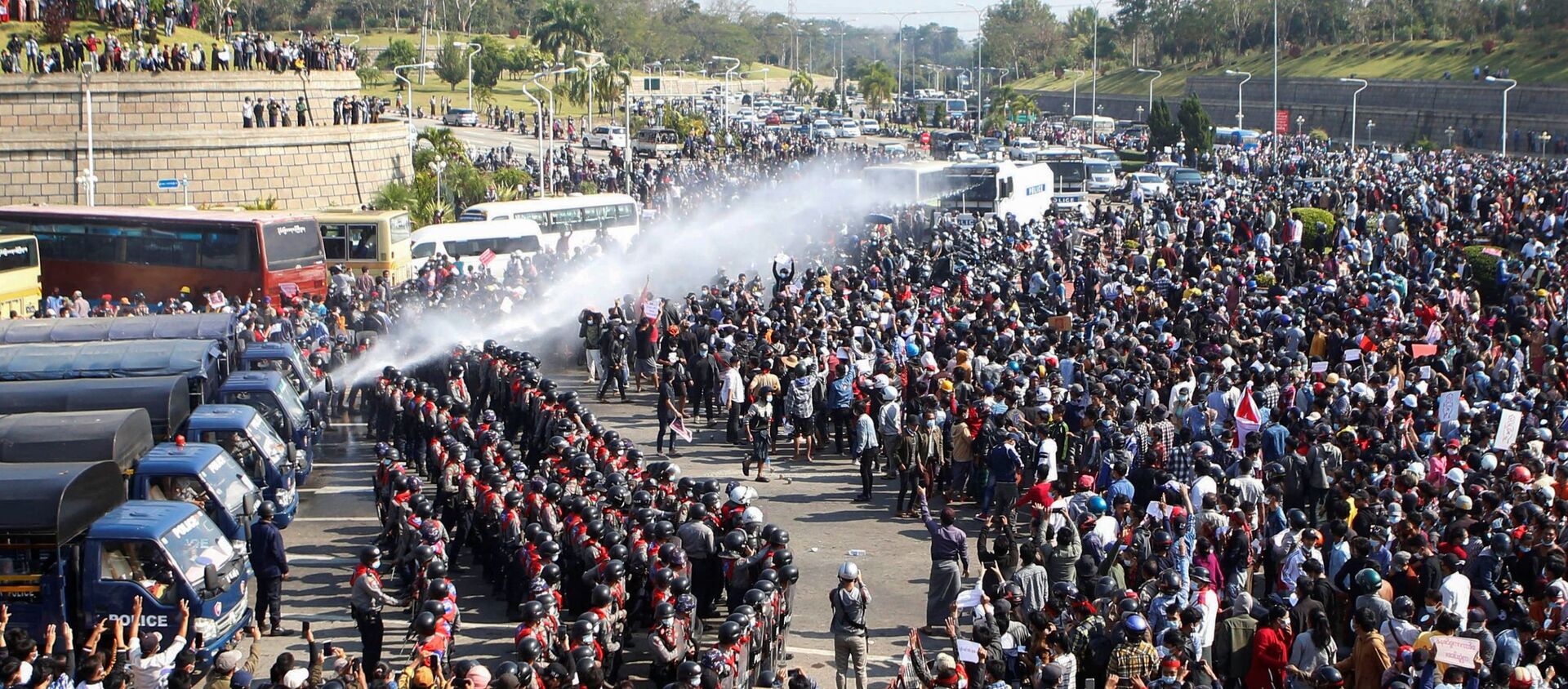 10 February 2021, 09:51 GMT
The coup came amid the military's claims of voter fraud during the country's general election that saw Myanmar's NLD win in a landslide.
The wave of arrests has prompted massive protests in Myanmar, with demonstrators demanding the release of the detained political figures and clashing with police.
The military coup has since been condemned by many countries, including the United States, with President Joe Biden introducing sanctions against the leaders of the military and calling for the release of the detained politicians.