A Russian Mi-35 helicopter has made an emergency landing in Syria while patrolling the sky over the Al-Hasakah Governorate, the Russian Foreign Ministry said in a statement on Sunday. The ministry clarified that the chopper had not come under fire, but was forced to land due to a technical issue.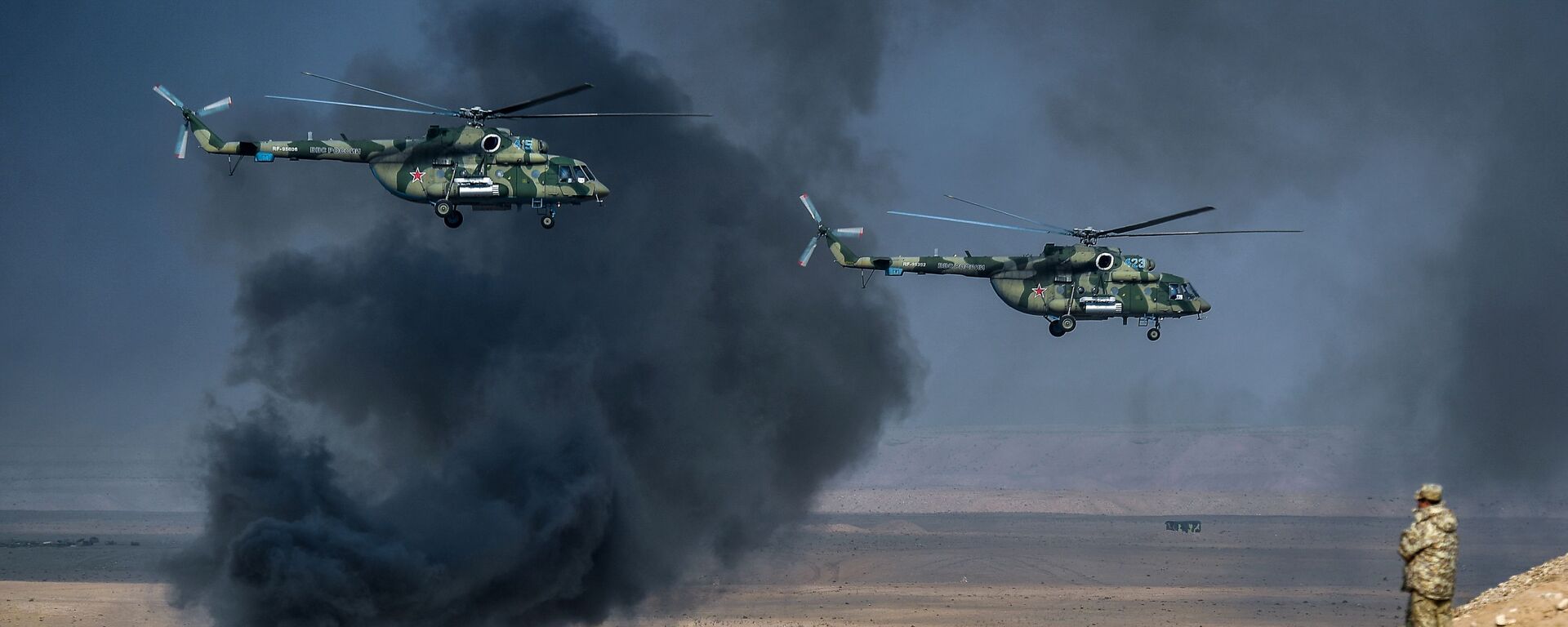 8 November 2019, 06:57 GMT
After landing, the crew was promptly taken to an airfield by a rescue team, the ministry stated, adding that no one was hurt in the incident.
The SANA News agency previously reported, citing its correspondent, that a Russian helicopter had crashed in the northeastern Syrian region.
Syria has been engulfed in a civil war since 2011, with President Bashar Assad's forces fighting against different insurgent groups. Russia, Turkey, and Iran have joined efforts to reconciliate the conflicting sides and achieve a peaceful settlement since the first meeting in the Kazakh capital Astana (presently Nur-Sultan) in January 2017.
Russia regularly carries out humanitarian operations across the country and helps Damascus in providing safe passage for the return of Syrian refugees.