During recent naval drills, the Chinese military unveiled a third known upgraded Type 052D missile destroyer sporting a radar capable of detecting stealth aircraft, among other improvements.
According to a report by China National Radio on Monday, the new version of the warship debuted during Yellow Sea drills with seven other warships. Dubbed the Type 052DL, the upgraded destroyer features an extended helicopter flight deck and a new meter wave radar purportedly capable of detecting stealth aircraft. The warship also carries 64 missile launchers loaded with a variety of anti-ship, anti-air, and anti-submarine missiles, making it a potent threat to any stealth jet it might spot.
​The new Type 052DL is painted with the hull number 123, making it the third known ship with the new configuration. According to the Global Times, its name is Huainan, named after a city in Anhui Province. The other two known Type 052DLs are the Zibo, which debuted last July, and the Tangshan, which was first seen in October.
The meter wave radar, mounted on the ship's after-mast, has an extremely long range and is able to spot stealth aircraft that would evade shorter-wave radars because they are commonly designed to evade only short-wave radars, by far the most common. As Sputnik reported, the long-wave technology isn't high-tech, but actually rather low-tech: the first radar systems developed in the early 20th century used meter-long radar wavelengths.
© Photo : YouTube screenshot
The Harbin Z-20 multi-role medium-lift helicopter has entered service with the People's Liberation Army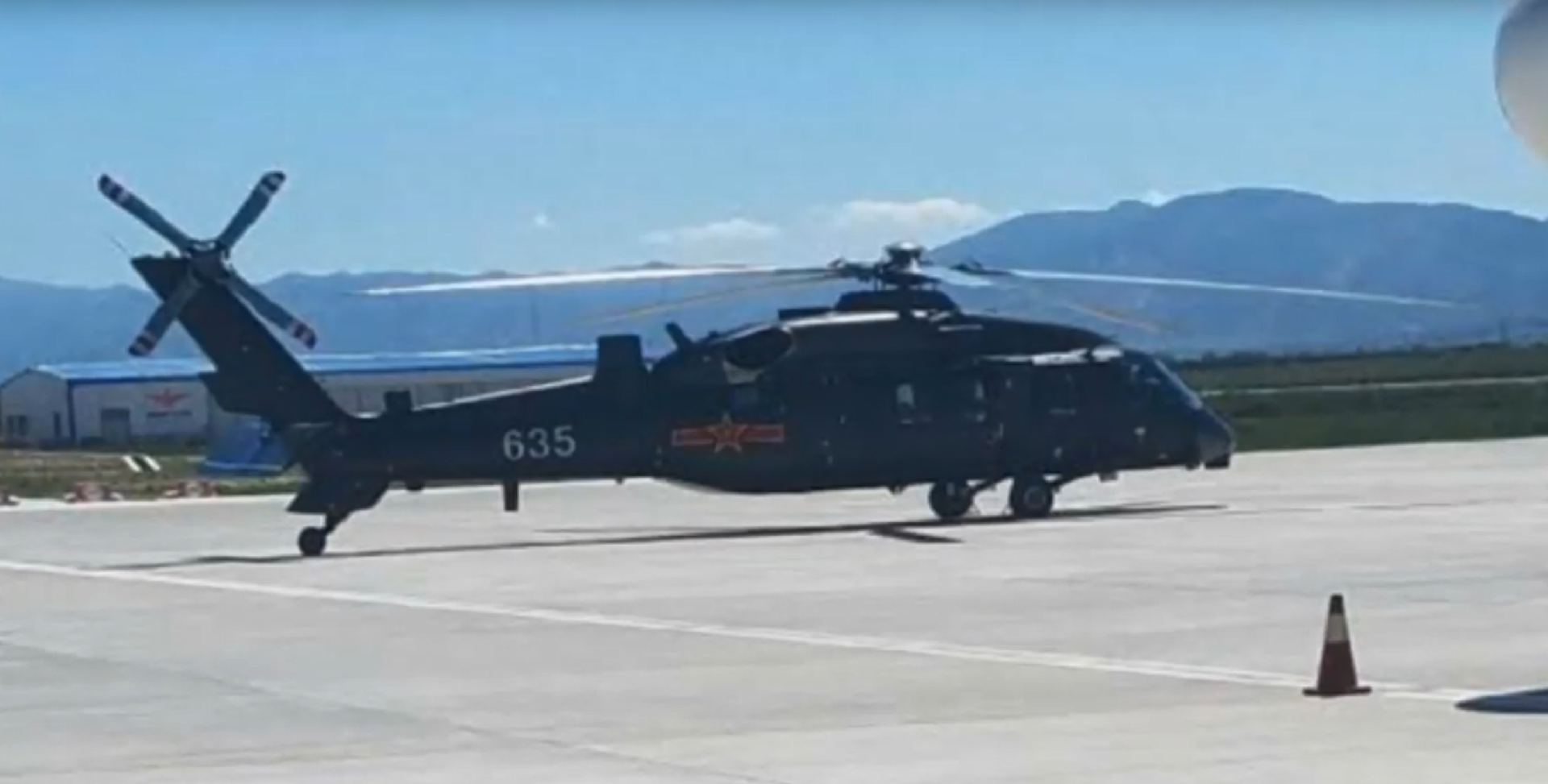 The Harbin Z-20 multi-role medium-lift helicopter has entered service with the People's Liberation Army
The downside to the meter wave radars is that it requires several receivers to effectively triangulate a detected object's precise location. However, the Type 052DLs still retain the Type 346a active electronically scanned array (AESA) radar, commonly called the Chinese AEGIS, and the Type 518 L-band surveillance radar.
The Huainan's extended flight deck will give it the extra room to fly the new Harbin Z-20 helicopter, an advanced multi-role chopper recently adapted to the narrower confines of naval operations.