The UK-headquartered jet suit developer Gravity Industries has published a video of British Royal Marines testing the company's product during a maritime boarding operation drill.
In the footage, a jet suit-clad Royal Marine is seen flying over the water and then landing on the HMS Tamar amid war games that were conducted off the south coast of the UK.
The Telegraph reported in this context that "without the jet suit, the only alternative [for a boarding operation] is using a helicopter and fast roping one at a time; both methods are slow and vulnerable".
Gravity Industries, for its part, thanked the Royal Marines for carrying out "a very successful exercise testing the capability of the Gravity Jet Suit to support RM boarding ops", adding that "the footage speaks for itself".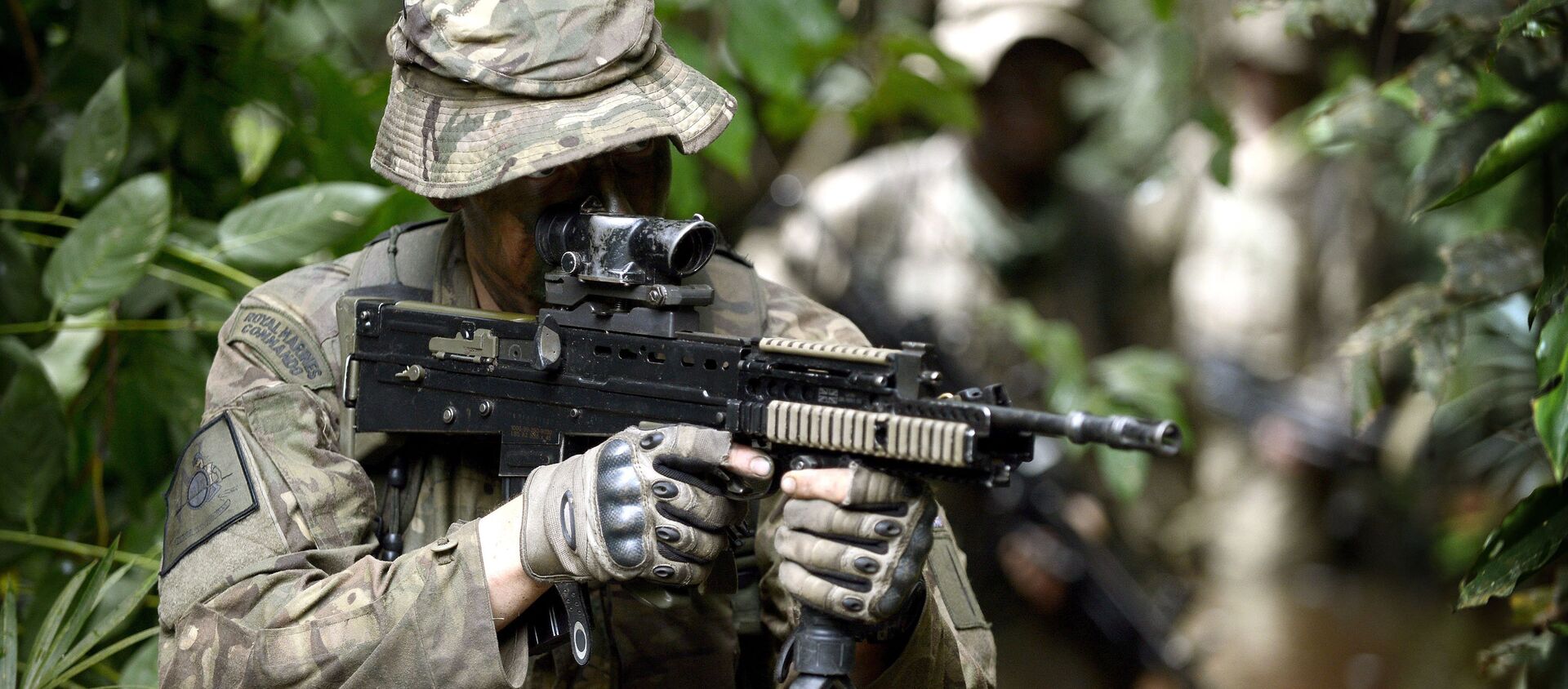 With a flight time of about eight minutes, the sophisticated suits give the wearer the ability to fly using five mini jet engines, with four strapped to the person's hands and one on their back. The suits are capable of reaching a speed capacity of 55 mph (88.51 kph).
In a separate development last year, the US Naval Institute reported that US Special Operations Command was evaluating a jet pack that could potentially "reach speeds of more than 200 mph (321kph)".