British supermodel Naomi Campbell celebrates her birthday on 22 May.
Known in some circles as the 'black panther', she has worked with dozens of famous couturiers throughout her 30-year-long career, and many of them fell victim to her beauty and professional attitude toward modelling.
Days before she turned 51, Campbell shared a picture on Instagram, revealing that she has become a mother. She did not provide any details but said that she was absolutely happy to be blessed with a daughter. 
Check out Sputnik's gallery for Naomi's pictures through the years. 
© AFP 2023 / NIKLAS HALLE'N
Naomi Campbell during a charity gala Fashion For Relief at the London Fashion Week, 2019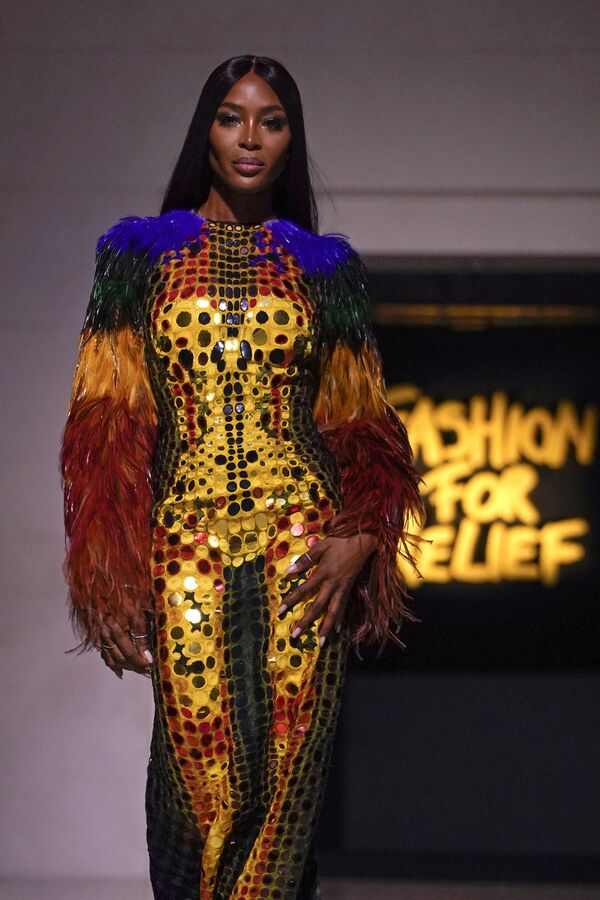 Naomi Campbell during a charity gala Fashion For Relief at the London Fashion Week, 2019

© AP Photo / Luca Bruno
Carla Bruni, Claudia Schiffer, Naomi Campbell, Cindy Crawford and Helena Christensen demonstrate Versace spring/summer 2018 collection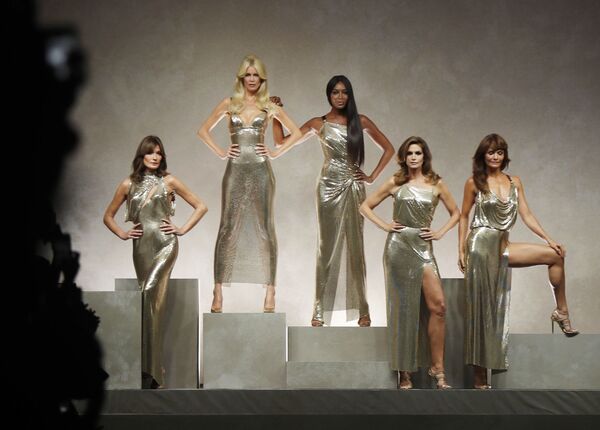 Carla Bruni, Claudia Schiffer, Naomi Campbell, Cindy Crawford and Helena Christensen demonstrate Versace spring/summer 2018 collection
© AFP 2023 / Alberto Pizzoli
Australian actress Nicole Kidman and British model Naomi Campbell at the 70th Cannes Film Festival in 2017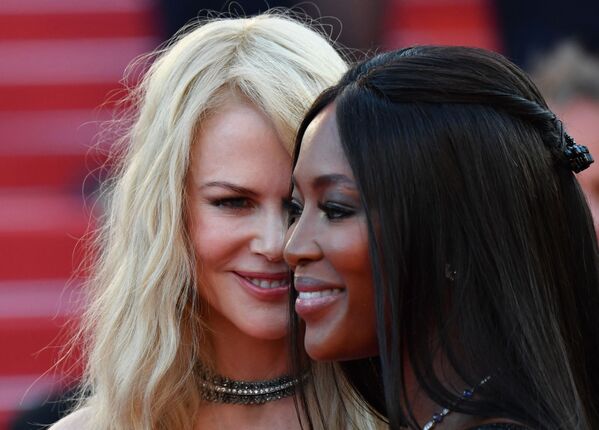 Australian actress Nicole Kidman and British model Naomi Campbell at the 70th Cannes Film Festival in 2017
© AFP 2023 / ANGELA WEISS
British model Naomi Campbell poses on the red carpet during the Time 100 gala at Lincoln Centre in New York on 23 April 2019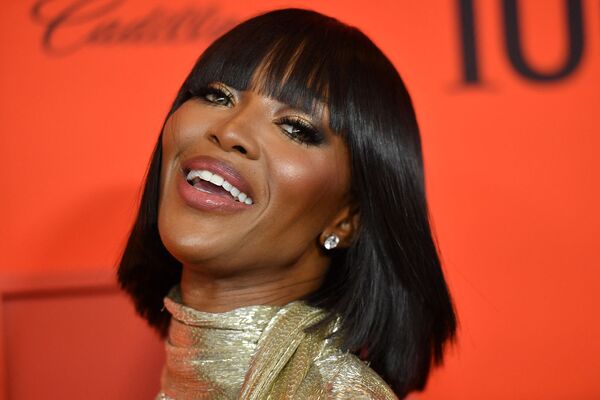 British model Naomi Campbell poses on the red carpet during the Time 100 gala at Lincoln Centre in New York on 23 April 2019
Naomi Campbell visits the Met Gala in New York City, 2019

© AP Photo / Victor R. Caivano
Supermodel Naomi Campbell takes part in a samba parade in Rio de Janeiro, Brazil, 2005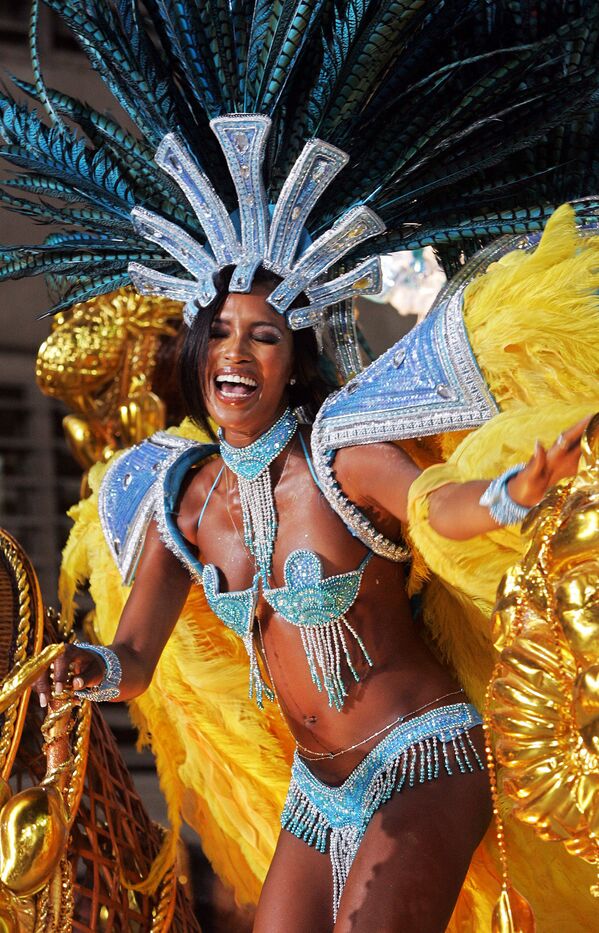 © AP Photo / Victor R. Caivano
Supermodel Naomi Campbell takes part in a samba parade in Rio de Janeiro, Brazil, 2005
© AFP 2023 / KEVIN WINTER
Naomi Campbell onstage at the American Icon Awards at a Four Seasons hotel in Beverly Wilshire, 9 May 2019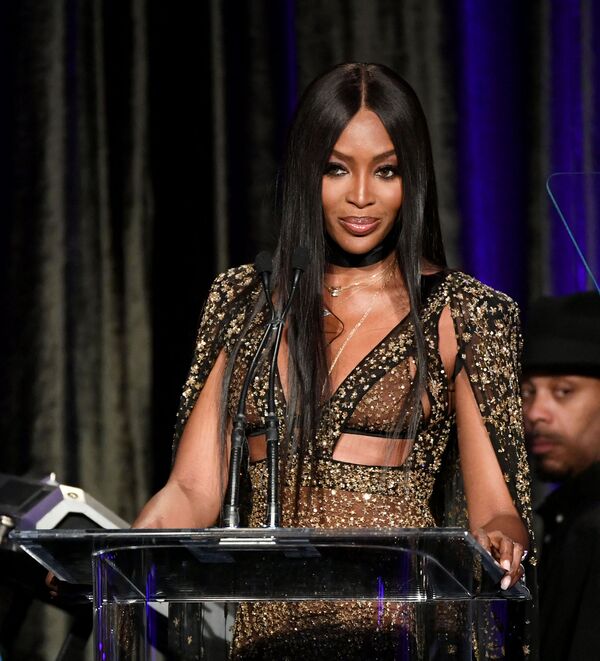 Naomi Campbell onstage at the American Icon Awards at a Four Seasons hotel in Beverly Wilshire, 9 May 2019

© AFP 2023 / Sinead Lynch
Naomi Campbell poses behind the scenes of Matthew Williamson's Spring/Summer 2000 fashion show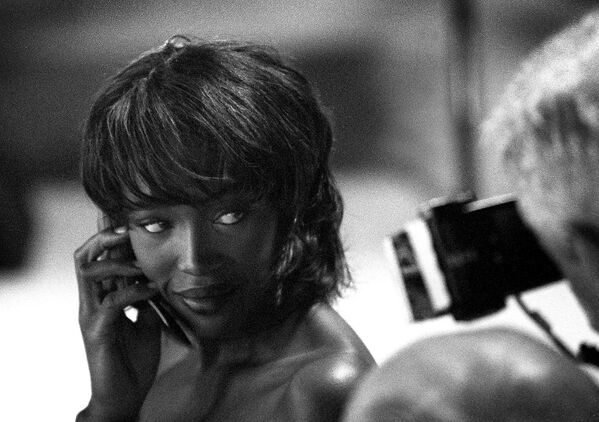 Naomi Campbell poses behind the scenes of Matthew Williamson's Spring/Summer 2000 fashion show
© AP Photo / Adam Nadel
Naomi Campbell opens a Victoria's Secret show in New York, 1996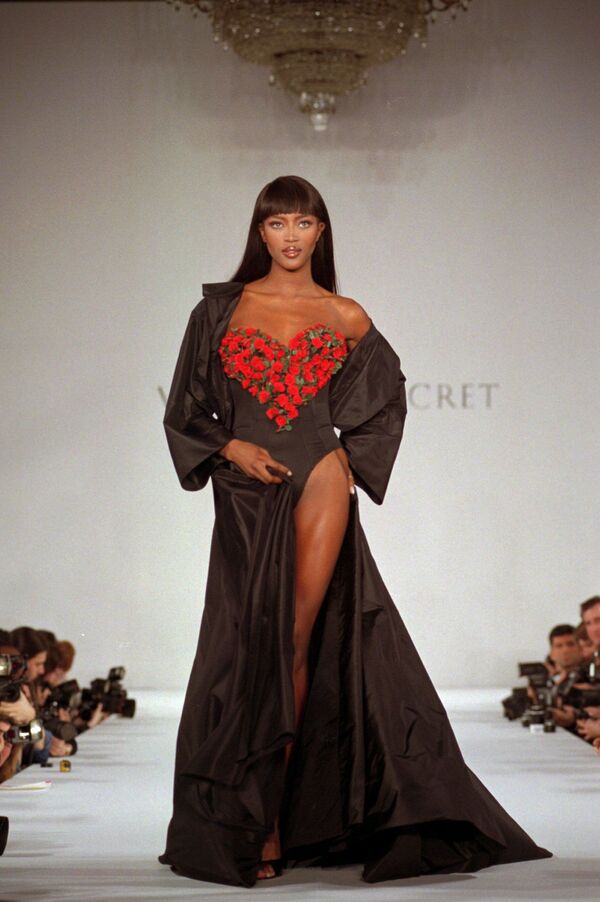 Naomi Campbell opens a Victoria's Secret show in New York, 1996
© AFP 2023 / Anna Zieminski
President of the South African Republic Nelson Mandela and British supermodel Naomi Campbell in Capetown, 1998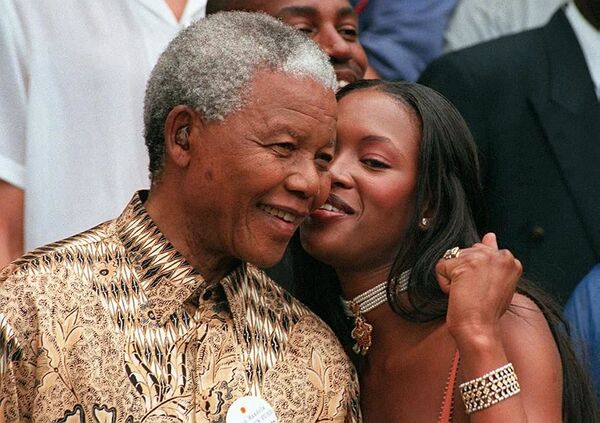 President of the South African Republic Nelson Mandela and British supermodel Naomi Campbell in Capetown, 1998
© AP Photo / Luca Bruno
Naomi Campbell during a Fendi fall/winter show in Milan, 1997
Naomi Campbell during a Fendi fall/winter show in Milan, 1997
© AP Photo / Stephen Chernin
Naomi Campbell on the catwalk during Victoria's Secret show in New York City, 2005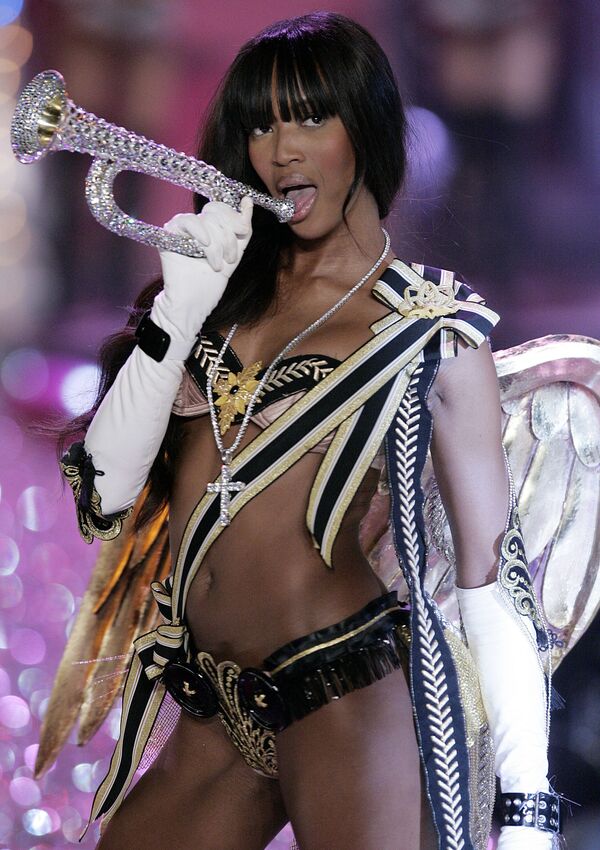 © AP Photo / Stephen Chernin
Naomi Campbell on the catwalk during Victoria's Secret show in New York City, 2005
© AP Photo / Noemi Bruzak
Naomi Campbell poses to Ferrari chairman Luca di Montezemolo at Formula 1 Grand Prix in Hungary, 2000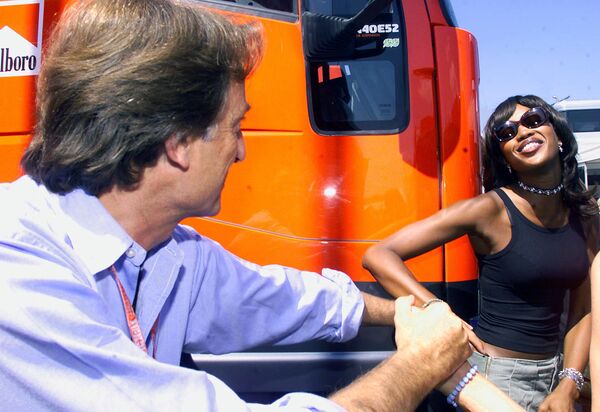 © AP Photo / Noemi Bruzak
Naomi Campbell poses to Ferrari chairman Luca di Montezemolo at Formula 1 Grand Prix in Hungary, 2000
© AP Photo / Louis Lanzano
Naomi Campbell celebrates 25 years of her career with other models in a Dolce&Gabbana store in New York City, 2010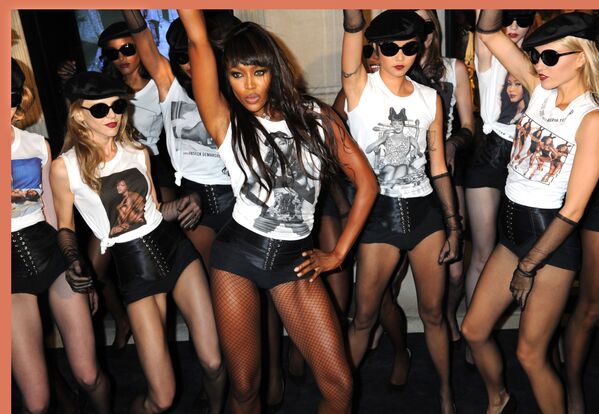 © AP Photo / Louis Lanzano
Naomi Campbell celebrates 25 years of her career with other models in a Dolce&Gabbana store in New York City, 2010
© AP Photo / Henner Frankenfeld
Naomi Campbell cries as she visits a children's oncology department at the Baragwanath hospital in Soweto, South Africa, 1997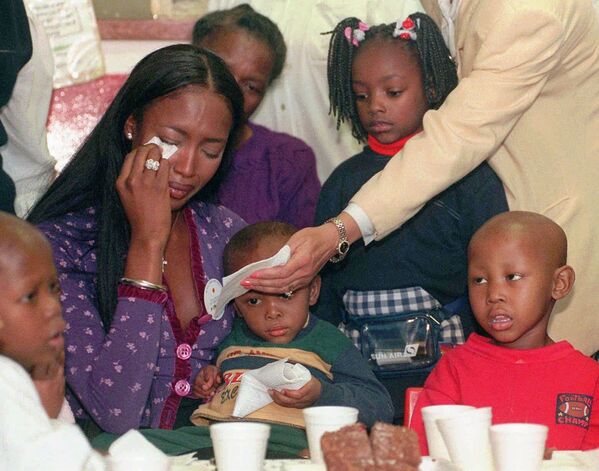 © AP Photo / Henner Frankenfeld
Naomi Campbell cries as she visits a children's oncology department at the Baragwanath hospital in Soweto, South Africa, 1997
© AP Photo / Evan Agostini
Naomi Campbell hugs an Empire State Building's copy in New York on a Red Nose Day in 2016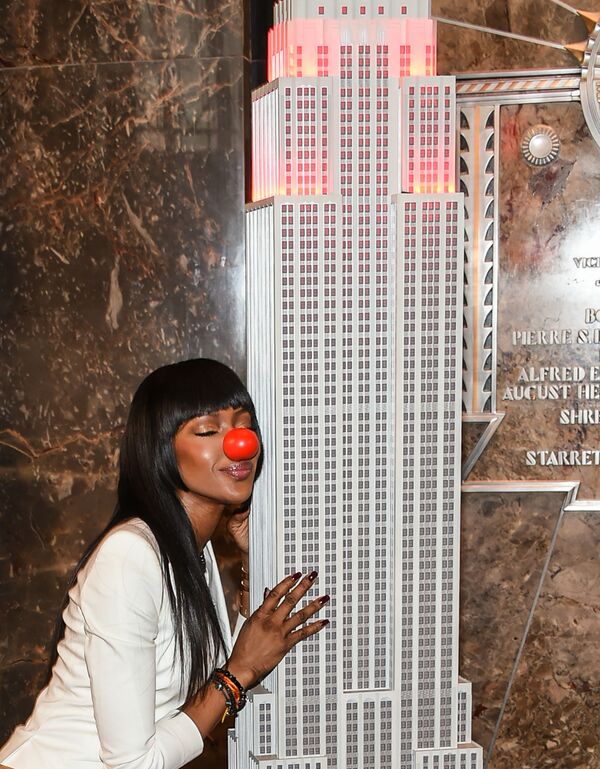 © AP Photo / Evan Agostini
Naomi Campbell hugs an Empire State Building's copy in New York on a Red Nose Day in 2016
© AP Photo / Silvia Izquierdo
Naomi Campbell kisses designer Tito Bessa after a TNG fall/winter show in Rio de Janeiro, 2005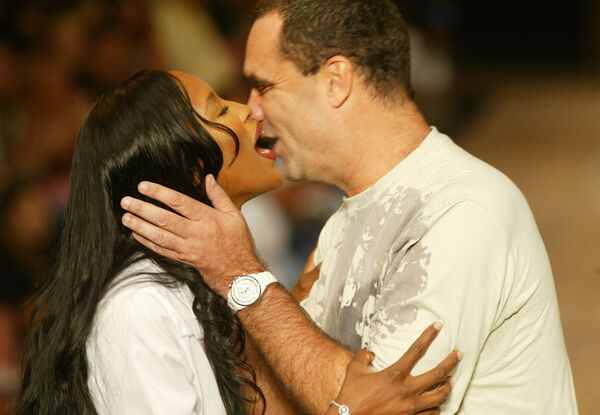 © AP Photo / Silvia Izquierdo
Naomi Campbell kisses designer Tito Bessa after a TNG fall/winter show in Rio de Janeiro, 2005