Earlier in the day, the broadcaster reported that the Parisian prosecutor's office demanded an 18-month prison sentence for Damian Tarel who slapped Macron at a public event on 8 June.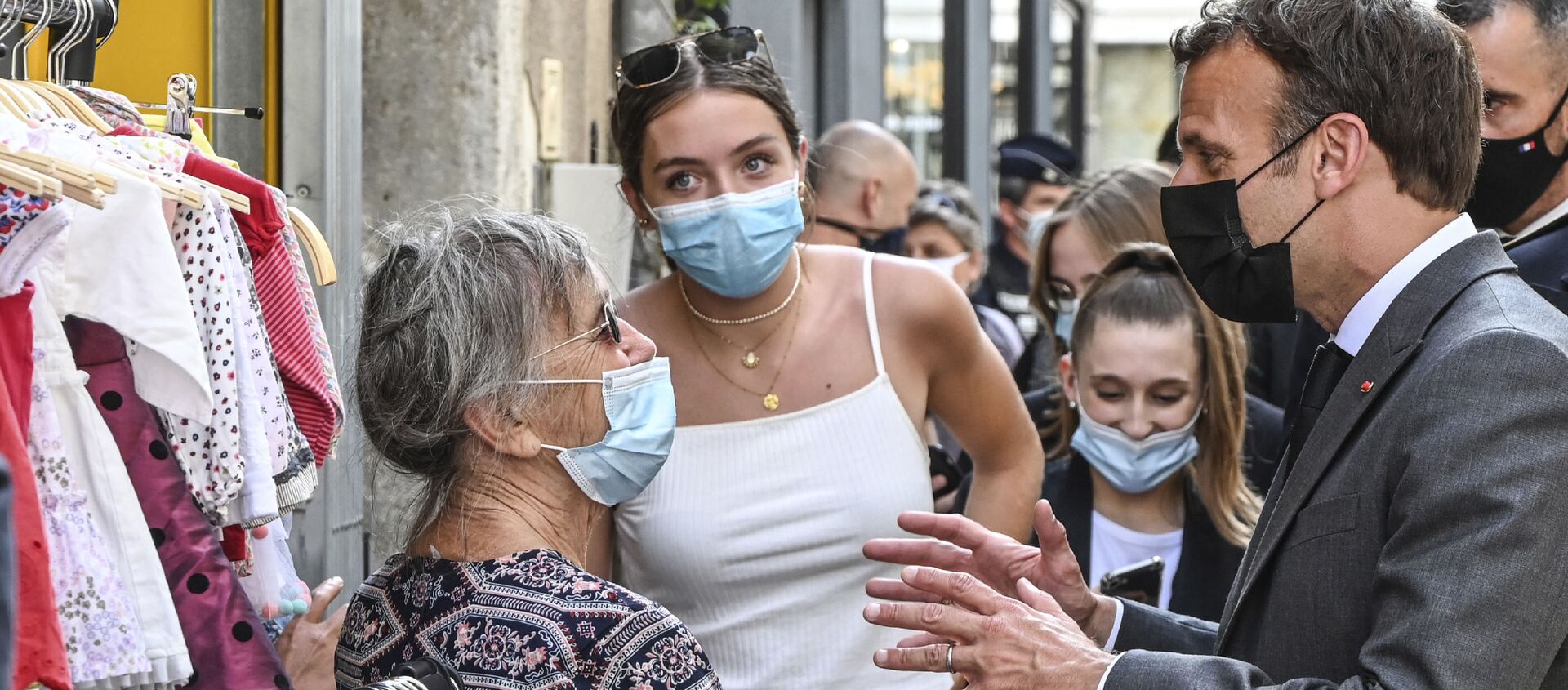 The article on violence against a government official envisions a maximum punishment of 3 years in prison and a €45,000 fine ($55,000).
On Wednesday, Tarel reportedly said during questioning that his actions were not planned.
On 8 June, he slapped Macron in the face as the president approached the public for greetings during a visit to the southeastern Drome department. Security quickly intervened and apprehended the assailant, along with the person filming the scene.
The 28-year-old said in court that he had acted on impulse, although he considered throwing an egg or a cream tart at the president.
"When I saw his compassionate, lying look as he planned to make me a voter I was filled with disgust," Tarel was quoted as saying by BFMTV.
The man argued that Macron did not represent all of the French people. He said he felt he was doing it for the yellow vest protesters and the "people in general."
"Macron represents very well the decline of our country," he reportedly added.
Tarel's friend who filmed him slap the president during a meet-and-greet event in southeastern France was briefly arrested and will be tried for storing weapons. Police found a copy of Adolf Hitler's Mein Kampf manifesto during a search at his home.