Russian Black Sea Fleet forces have started to monitor a Spanish Navy ship that earlier entered the Black Sea, Russia's National Defence Management Centre reported on Wednesday.
"The forces and means of the Black Sea Fleet have begun to take control of the actions by the Spanish Navy patrol ship Rayo that entered the Black Sea on 7 July 2021, to take part in the multinational exercise of the Armed Forces of NATO countries and partner states Sea Breeze 2021", the report said.
The Sea Breeze 2021 drills
are being held from 28 June to 10 July in the Black Sea region, involving 5,000 servicemen, 40 aircraft, and 32 ships from 32 countries.
The National Defence Management Centre report comes after the Russian Foreign Ministry stated last week that the US and NATO member states are turning the Black Sea into "a zone of military confrontation", adding that the recent movement by the Dutch Navy frigate Evertsen in this area was a "deliberate provocation".
"This is done deliberately so that another region of the world under the lead of the United States would become unstable", Russian Foreign Ministry spokeswoman Maria Zakharova told a news briefing, adding that Russia never violated the right to free navigation during the incident with the Dutch ship.
On 24 June, the Dutch warship, which had been in neutral waters, changed course and began to move towards the Kerch Strait. To stop it from illegally entering Russian territorial waters,
a Su-30 fighter jet and a Su-24 bomber took to the air
. The Netherlands Defence Ministry was quick to accuse the Russian fighter jet crews of causing a "dangerous situation" near the Evertsen in the Black Sea.
During last week's annual question-and-answer session, Russian President Vladimir Putin called a recent incident involving the passage of a British warship through Russian waters off Crimea a clear provocation of a political nature.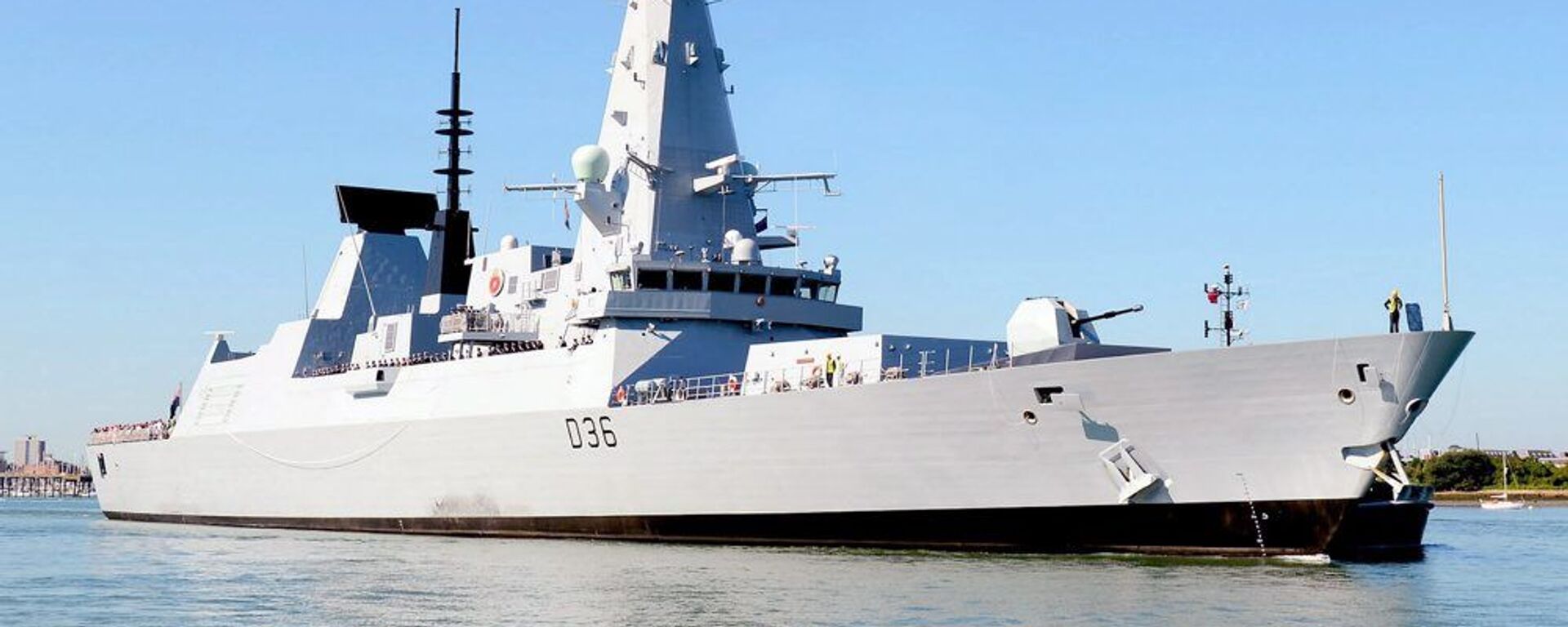 Putin added that both the UK and the US were behind the "complex" scheme which involved both the British destroyer and a US reconnaissance aircraft that took off from a NATO base in Greece the day the incident happened. The White House refused to comment on Putin's statements about Washington's role in the incident.
Last week, a Russian Defence Ministry spokesman slammed the UK destroyer HMS Defender's actions on 23 June, in which it illegally crossed into Russia's territorial waters, calling it an epic fiasco, and urging the British Navy and the Pentagon not to tempt fate in the Black Sea.