Protests have hit the streets of several Iranian cities in Khuzestan province, including its capital Ahvaz, after locals grew weary of water shortages, which have affected households and the local economy's agricultural sector, Iran's FARS News reported.
Several young protesters blocked roads by setting tyres on fire, but local media claim that the obstacles were quickly removed by the law enforcement officers.
"The blocking of the route from Bandar Mahshahr to Bandar Imam Khomeini was not serious. Only a small number of teenagers were responsible as they responded to a call [to participate] online because of the water shortage problems," the governor of one of the affected cities, Bandar Mahshahr, told the news channel.
There have been no reports that anyone was wounded during the protests, although foreign media suggested that police
fired weapons
to disperse the crowd.
Water is life. People of Khuzestan Province in Iran (in Ahvaz and many other cities) are out demonstrating against the lack of water. Security forces are out beating people up.

The Islamic Republic of Iran created an environmental disaster through corrupt water policies. pic.twitter.com/jaa6g2EeiV

— Masih Alinejad 🏳️ (@AlinejadMasih) July 15, 2021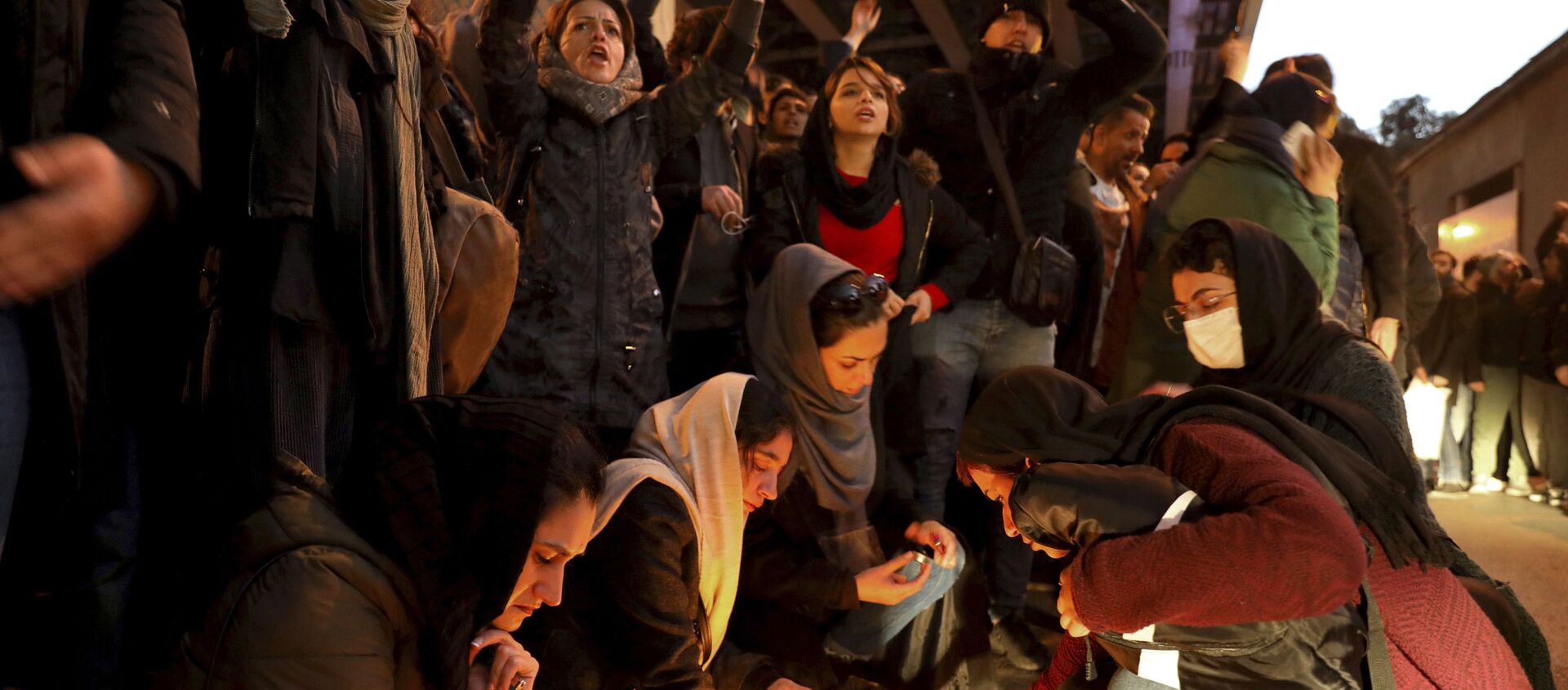 13 January 2020, 05:29 GMT
Videos, allegedly showing the
protesters on the street,
emerged online the night of 15-16 July, but Iranian authorities have not commented on their authenticity. In one of them, several burning tyres can be seen blocking one of the roads in a city.
In a recent public statement, local authorities admitted that there was a problem with supplies of water and electricity. The mayor of Ahvaz, Ebrahim Noshadi, promised that the government will allocate funds, presumably out of proceeds from the oil trade, to solve the water shortage.