A left-wing Labour Party backbench MP is leading a bid to see the Tory government's elderly care plan funded by a "wealth tax" on the "super-rich".
Leeds East MP Richard Burgon tweeted on Thursday that he tabled an amendment to the Conservative plan to raise the National Insurance (NI) rate — the UK's social security tax — by 1.25 percent to pay for pensioners' social care costs and clearing the National Health Service (NHS) backlog.
The amendment Burgon and 16 other left-wingers proposes is an undefined tax on "those with assets over £5 million" to pay for the promised scheme, claiming that the NI rise was "hitting working people".
I've put down an Amendment in Parliament on scrapping the Tory National Insurance hikes.

And replacing it with a Wealth Tax on the super-rich - those with assets over £5m.

That's how we should fund much-needed investment in our social services - not by hitting working people.

— Richard Burgon MP (@RichardBurgon) September 8, 2021
The
text of the amendment
is somewhat weaker, however, stipulating only that Chancellor of the Exchequer Rishi Sunak must make an "assessment" of the wealth tax idea before going ahead with the NI hike.
"The chancellor of the exchequer must lay before the House of Commons an assessment of the impact of raising at least the same amount of revenue as would be raised by the tax... by introducing a wealth tax on individuals with assets totalling over £5,000,000", it reads, without specifying how such a tax should be collected.
Another amendment tabled by Labour leader
Sir Keir Starmer
makes the tax hike conditional on the chancellor providing "an assessment of the impact of these measures on jobs and businesses, and... a distributional impact assessment of these measures on different income groups and regions" — but without any criteria to block it once that report is delivered.
On Wednesday, Starmer also claimed that raising the NI was "hitting young and low-paid workers while leaving the wealthy untouched" — failing to mention that employers pay more in NI contributions than employees, who are not charged on the first £9,560 they earn — or acknowledging that the tax increase will also be levied on private pensions and share dividends.
Boris Johnson's tax rise means a landlord who owns and rents out dozens of properties won't pay a penny more, but the tenants working in full-time jobs will.

They are hitting young and low-paid workers while leaving the wealthy untouched.

11 years of Tory unfairness continues.

— Keir Starmer (@Keir_Starmer) September 7, 2021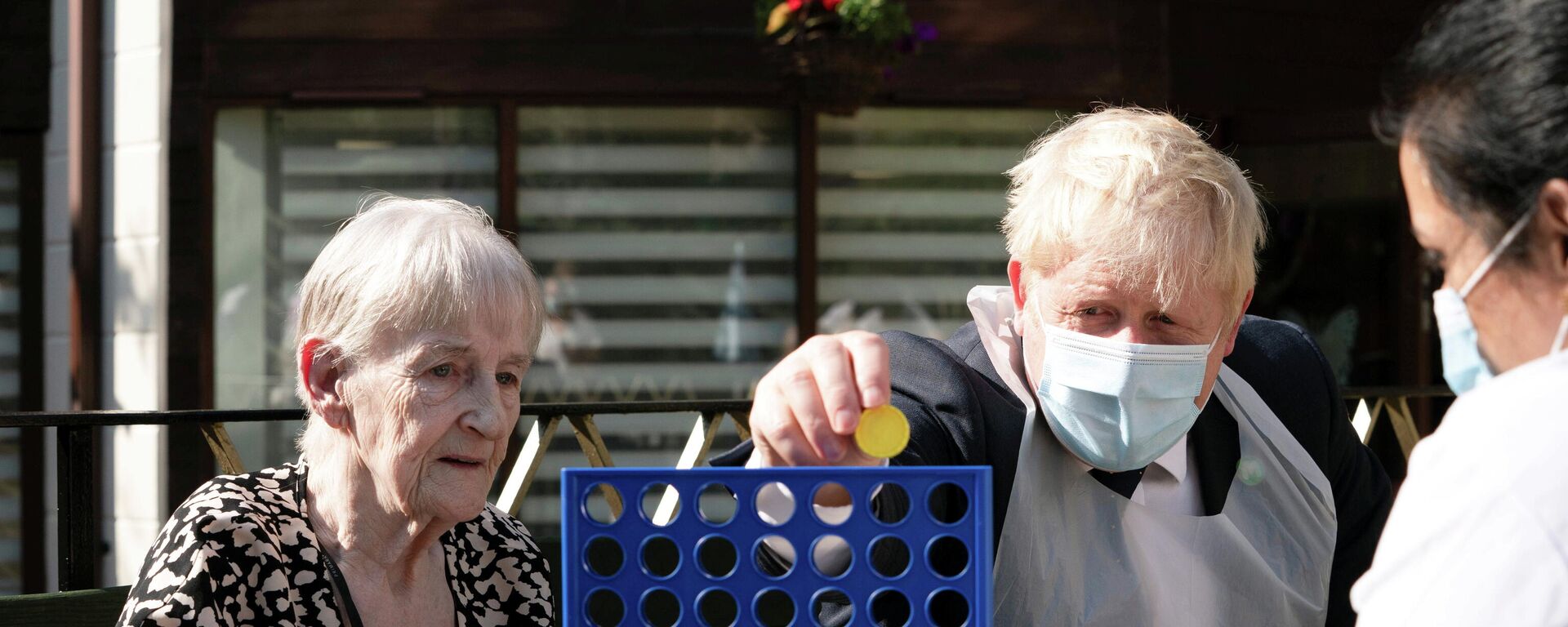 7 September 2021, 19:15 GMT
Former Labour Shadow Chancellor
John McDonnell
and Leicester East MP
Claudia Webbe
, both co-sponsors of Burgon's amendment, also appeared not to know how the tax was levied.
Unfairness at heart of Johnson's social care bodge up. No matter what it's called increasing National Insurance is a tax rise with heaviest burden falling on working people & failure to level up dividend income tax rates with earned income continues to protect the wealthiest.

— John McDonnell MP (@johnmcdonnellMP) September 7, 2021
• Government: "we will raise NHS staff pay by 3%

• Truth: "Inflation is 2% & the government have just raised taxes on nurses by 1.25%"

The government have cut NHS staff pay

— Claudia Webbe MP (@ClaudiaWebbe) September 7, 2021
Labour peer and former Transport Secretary
Lord Adonis
, normally a knee-jerk opponent of Prime Minister Boris Johnson's pro-Brexit government, warned the party against opposing the policy without providing a concrete alternative.
Labour's official reaction to the NHS levy is worryingly amateur. In criticising the Tories for putting up taxes for the NHS, are we saying we wouldn't? If we would, & we don't like this levy, which other taxes would we put up? None has been named

The voters notice these things

— Andrew Adonis (@Andrew_Adonis) September 8, 2021
By contrast, the Green Party has proposed to abolish the social security tax and put the whole burden on income tax — eliminating employers' NI contributions of 13.8 percent of salaries over £8,850 per year with no upper cap.
The government's proposal would pay for individuals' social care costs over a threshold of £86,000 over their lifetime — partially addressing the issue of pensioners being forced to spend their life savings and equity on their home on expensive care, leaving nothing for their children to inherit.
But the cap could mean little benefit to the majority of people outside the big cities and the south of England, in areas where house prices are well below the national average of around £250,000.