Honda was photographing one of the towers when it broke apart, apparently, this was the first tower collapsing.
"I got out [of the subway] and above ground, there were hundreds of people looking up towards the twin towers. The buildings were both still standing and both had smoke coming from them, which confused me. I hadn't heard of the second plane, so I didn't know what was going on. A giant cloud of smoke and dust appeared, coming in my direction down streets and between buildings. As the cloud advanced, people were running from it," he told Sputnik, adding that he started photographing people looking at the tragedy and the buildings, and then ran toward the trade center.
Honda kept on taking photos until it became as dark as night due to the smoke. It was difficult to see anything and eventually, he saw a police officer pulling people into an office building lobby. Honda also went into the lobby. That is where he would take the most famous and iconic pictures of the 9/11 tragedy.

"A woman came in completely covered in dust. She reminded me of the figures seen in photographs from Pompei. Though she had a business dress and boots on, you couldn't tell what color they were. She paused for a second near the elevators and I took one frame of her. The next second people were helping her up a flight of stairs, to a safer location," he recalled.

After the photo, the woman became known as the "dust lady" in the media. Only in 2002, her identity was released. Her name was Marcy Borders from Bayonne, New Jersey and she was a legal assistant working at the Bank of America in the WTC. Honda and his colleagues went to her to get an interview.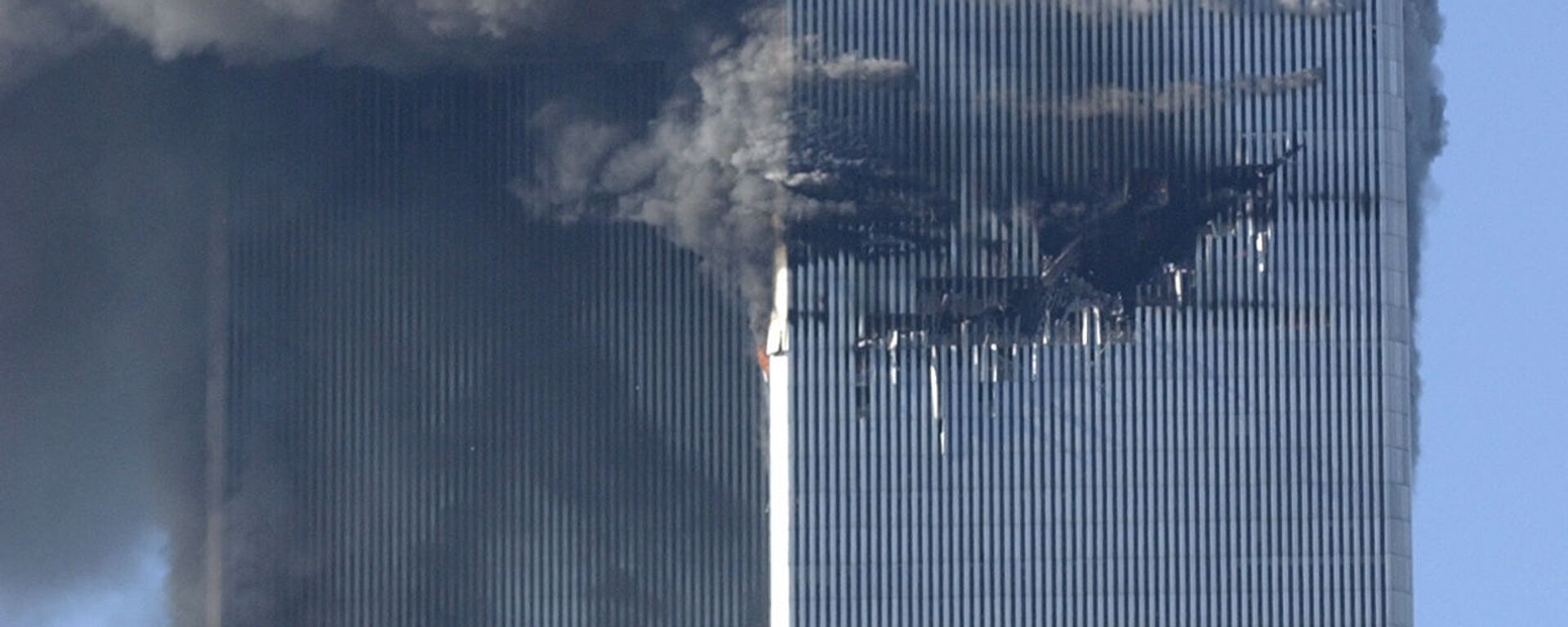 11 September 2021, 07:00 GMT

Marcy was 28 when the tragedy happened and later she admitted that she would never recover from the depression she developed after the attacks. In 2014, she developed stomach cancer which she believed was triggered by the toxic dust she was exposed to during the collapse of the WTC. She died in 2015 at the age of 42.

"I was sad when I heard about her death in 2015. By reading the stories about her, it seemed Marcy had a lot of ups and downs in her life and she had a rough time after the 2001 experience. But her life seemed to be improving until she was diagnosed with stomach cancer. She seemed to be a real survivor of Sept. 11, so it was sad to see her die so young," Honda admitted.