Texas Republicans including Governor Greg Abbott have fired back at embattled California Governor Gavin Newsom over the tone of his recall campaign, which calls on voters not to allow California to become another Texas.
Last week, Newsom fired off a series of statements on Twitter, in the media, and on the campaign trail about the Lone Star State's recent decision to "effectively ban" abortion, its "voter suppression law[s]" that he dubbed the "worst" in the country, and its alleged "anti-science COVID laws", which he said "put lives at risk".
"This could be the future of California if we don't vote NO on the Republican Recall on 9/14", Newsom warned in a tweet.
Texas has effectively banned a woman's right to choose.

Passed the worst voter suppression law in the country.

And continue to push anti-science COVID laws that put lives at risk.

This could be the future of CA if we don't vote NO on the Republican Recall by 9/14.

VOTE.

— Gavin Newsom (@GavinNewsom) September 1, 2021
Honing in on the abortion issue while campaigning on Wednesday, the governor suggested that "the whole idea that a constitutional right, the right to choice, the right to reproductive freedom, rights of women, now are under assault – what a remarkable moment it is in American history".
Texas Republicans have fired back at Newsom over his fearmongering-based campaign, with Governor Greg Abbott tweeting that the Golden State has been losing residents in droves, and that businesses have been "leaving California at a record pace", while both corporations and ordinary Americans have been "moving to Texas more than any other state".
California is losing population to other states.

Also, business HQs are leaving CA at a record pace.

Americans moving to Texas more than any other state.

We're also # 1 in business relocations.

Texas policies attract people more than any other state. https://t.co/pWnpAJhbZA

— Greg Abbott (@GregAbbott_TX) September 5, 2021
Abbott linked his tweet to a recent Forbes
article
which found that 265 business headquarters had left California since 2018, with relocations continuing to accelerate. The report also found that the state's population declined, for the first time in California's history, over the past year and a half, experiencing a net loss of 182,000, and losing a seat in the House of Representatives in the process.
In spite of the problems facing his state, Newsom is
widely expected to survive
the recall effort, with recent polling finding that just 38.5 percent of respondents in the heavily Democratic state favour his removal, while 60 percent think he should stay. Over 7 million of California's 22 million potential voters have already cast ballots in the recall election. To be on the safe side, President Biden is
expected to visit California
on Monday for one final campaign push.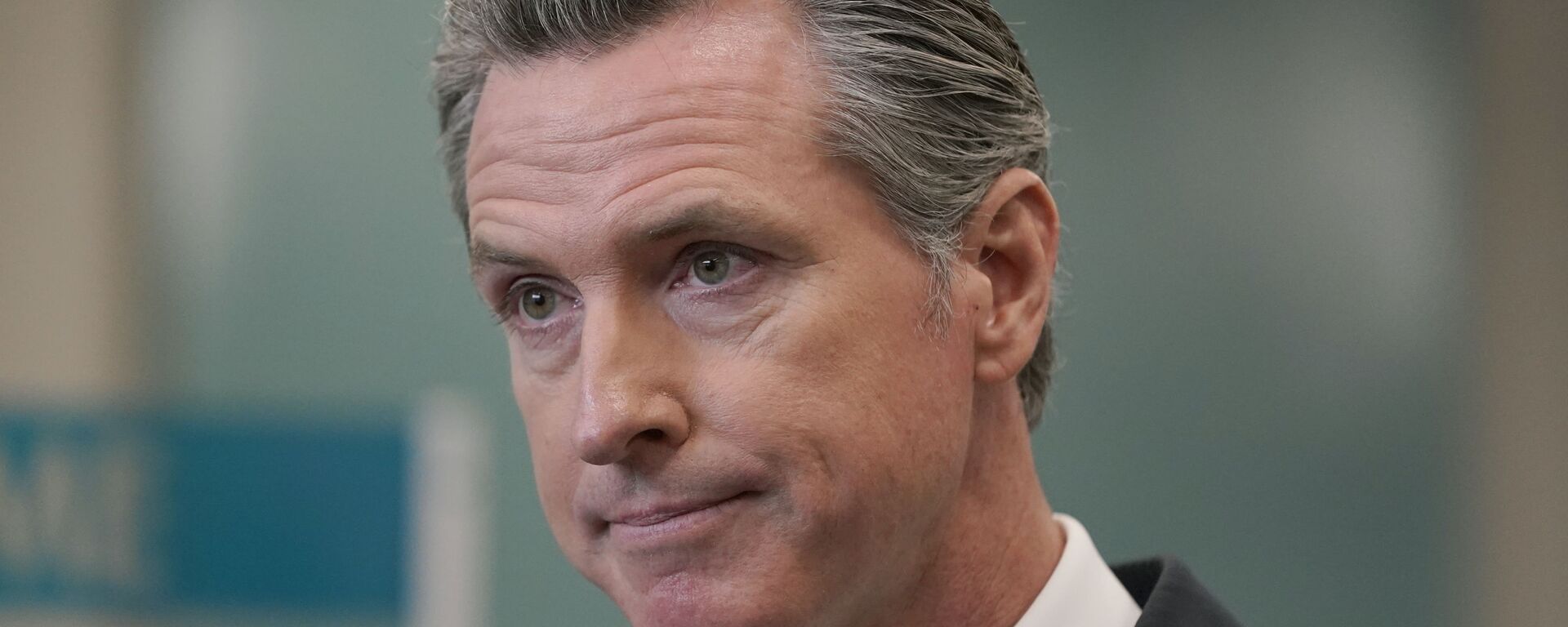 8 September 2021, 22:14 GMT
California and Texas are the largest and second-largest states in the union, respectively, but offer very different visions of America, ranging from tax policy to health care, immigration, energy, minimum wage, and climate change. Nationally, they are rivals between liberal progressive and conservative values.