Two ancient artefacts, each of them dating back to several thousand years ago, were found in the innards of a Mississippi alligator, Mississippi Clarion Ledger reports.
According to the media outlet, Shane Smith, owner of Red Antler Processing in Yazoo City, said he was examining the contents of a 13-foot 5-inch alligator that weighed some 750 pounds when he stumbled on two "unusual objects", one of which he thought was a broken stone arrowhead.
"Everybody was standing around like I was opening a Christmas present," Smith said. "We kind of put it all in a bin. "I looked over and saw a rock with a different tint to it. It was the arrowhead."
Smith added that his best hypothesis is wherever the alligator "scooped up those other rocks" that were found in its insides, "he got that Indian point".
Having examined the photograph of the "point", James Starnes, Director of Surface Geology and Surface Mapping for the Mississippi Department of Environmental Quality, estimated that the item was made in about 5,000-6,000 BC.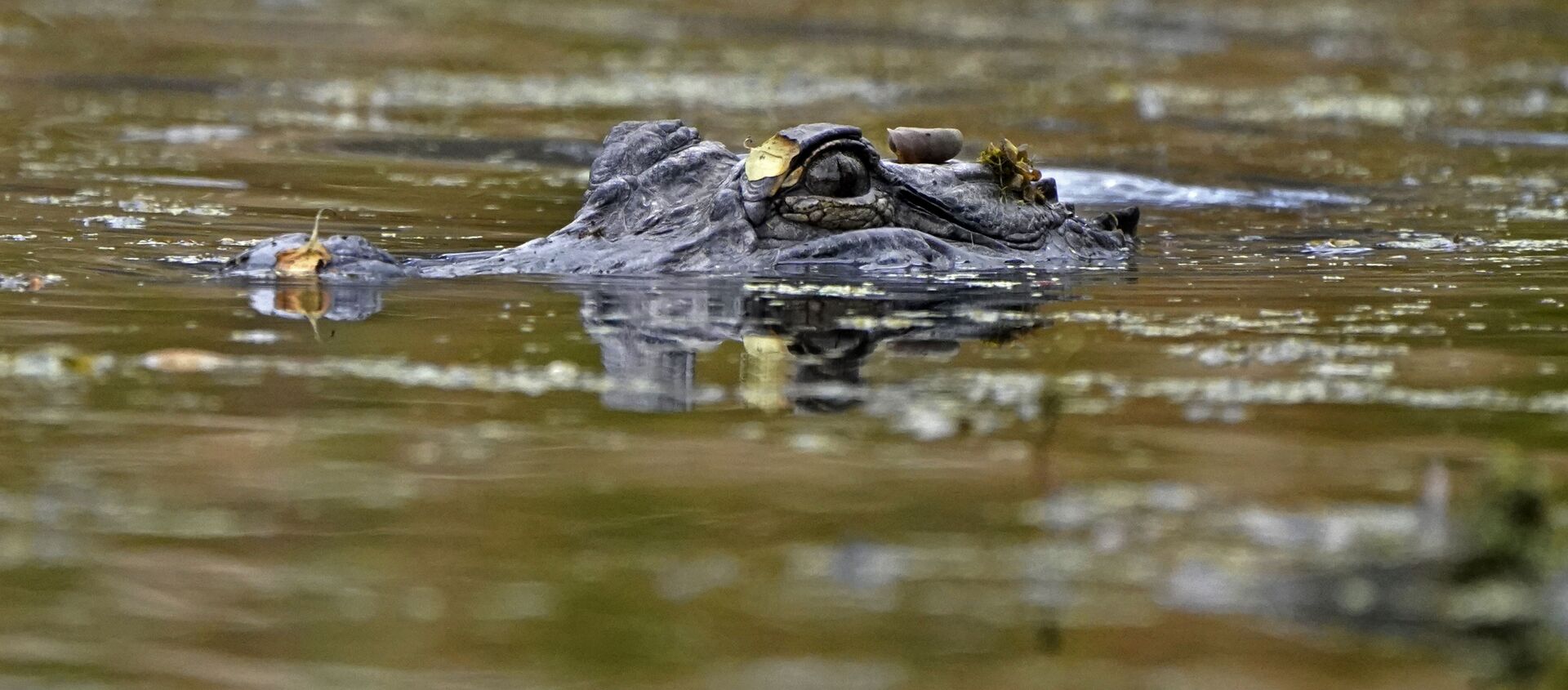 31 August 2021, 08:27 GMT
He also stated that the object was not an arrowhead but rather an item used on an ancient spear-throwing weapon.
"That's an atlatl dart point," Starnes said. "People think all heads are arrowheads, but those (arrowheads) would be the little bitty points."
Another item discovered by Smith in inside the alligator was a "heavy, tear-shaped object" roughly one and a half inches in length, with Starnes explaining that it known as a plummet and dates back to the Late Archaic Period, about 1,700 BC.
"The plummets, we really have no idea what they were used for," Starnes said. "These things had some significance, but we have no idea. We can only guess."
These objects likely ended up in the alligator's belly because very hard objects like stones help such creatures with digestion, the media outlet explains citing Ricky Flynt, Mississippi Department of Wildlife, Fisheries, and Parks Alligator Program coordinator.
"Alligators, like other animals such as birds and other reptiles, are known for ingesting grit and rocks to help with digestion," Flynt remarked. "We know alligators and crocodiles do that."