With street shootings in Sweden at a record high, the opposition Moderate Party seeks to use existing anti-terror laws to crack down on gang crime.
This summer, a record 36 people have been shot dead in Sweden, prompting a strongly-worded response from the liberal-conservative Moderates.
"This summer was the bloodiest in modern Swedish history. Never before have so many been shot dead. So far this year, 36 people have been murdered", Moderate leader Ulf Kristersson
said
in his speech in the town of Strängnäs, as quoted by national broadcaster SVT.
"We cannot have it this way", Kristersson said, promising to put and end to "mollycoddling with criminals".
To curb the trend of growing shootings exacerbated by gang wars and drug smuggling, Kristersson called on authorities to throw the book at criminal gangs by using existing anti-terror laws.
"Gang members must be tracked down. We'll take their money, cars and watches. We will wiretap them and pay home visits", Kristersson said. "We will introduce visitation zones and double penalties for gang criminals", he added. "Anyone who is a member of a criminal gang, but not a Swedish citizen, must be deported".
Moderates legal spokesman Johan Forsell called the party's new bill against gangs "far reaching".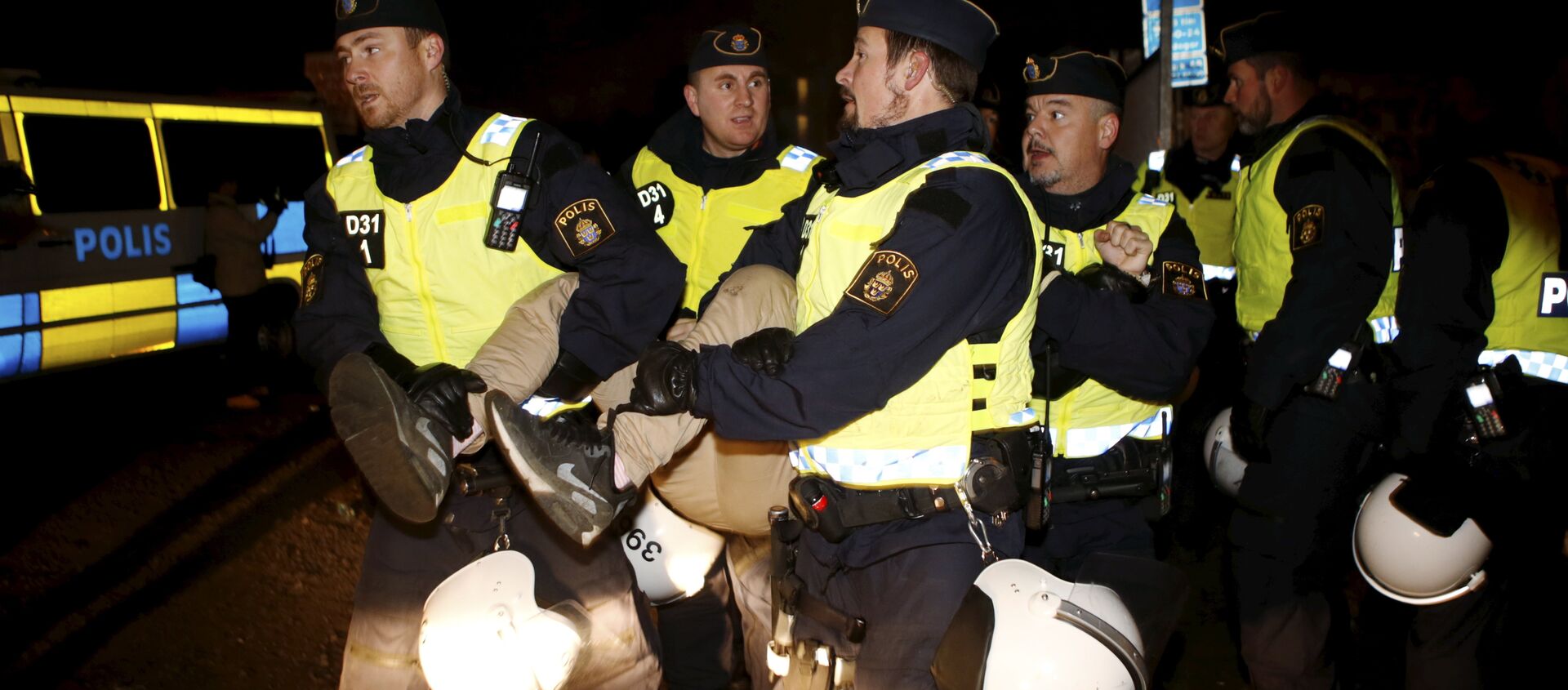 6 September 2021, 06:55 GMT
According to the Moderate Party, in the last four years alone, more than 150 people have been killed in more than 1,100 shootings. In an earlier programme, the Moderates emphasised that there are 5,000 gang members in criminal networks in vulnerable areas across Sweden who are prepared to shoot others. In addition, there are about 40 criminal clans, several which have come to Sweden solely for the purpose of committing crimes, the party emphasised.
Unlike most EU nations, Sweden has seen an uptick in violent crime in recent decades, soaring to the top in terms of fatal shootings per year and trailing only Croatia in a recent survey. The country's Crime Prevention Council (Brå) maintained that this trend was unique and assigned the blame to the criminal environments engaged in drug peddling and other criminal activities, which reportedly account for eight out of ten shootings. Yet another recent report highlighted
immigrants' over-representation
in crime.
Most recently, following a spate of gang shootouts, Erik Nord, the head of the Greater Gothenburg police area, acknowledged a link between mass shootings and immigration, emphasising that "basically everyone who shoots or is shot in gang conflicts originates from the Balkans, the Middle East, or North or East Africa".